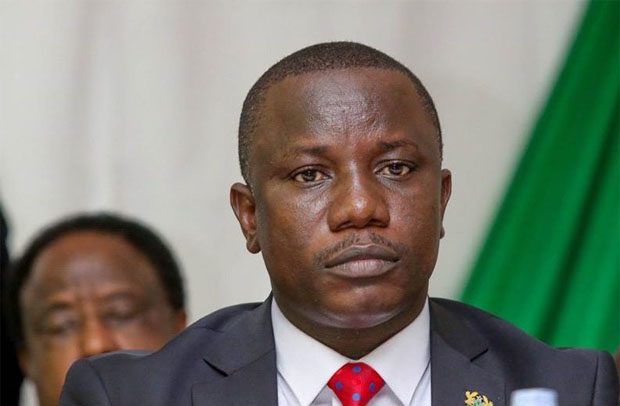 2 Deceased Honoured At Peace Keepers' Day Activity
Dominic Nitiwul
Two
Ghanaian peacekeepers who lost their lives while on duty have been honoured at
this year's International Day of United Nation (UN) Peacekeeper held in Accra
on May 29, 2019.
The deceased
peacekeepers – Frank Sammy Kwofie, who served as Deputy Commissioner of Police
at the UN African Union Mission in Darfur (UNAMID), and Corporal Mercy Adade,
who served with the UN Interim Force in Lebanon (UNIFIL) – died on October 15,
2018, and April 5, 2018, respectively.
As part
of activities to mark the day, a minute of silence was observed in honour of
about 3,800 persons who had died on peacekeeping missions since its inception
in 1948, while a flag was raised to recognise the contribution of civilians and
security personnel who had worked in peacekeeping operations.
Wreaths
were also laid on behalf of the government, UN, security agencies and relatives
of fallen heroes.
Meanwhile,
the UN General Secretary, António Guterres, on Friday May 24, 2019,
posthumously awarded the Dag Hammarskjold medal to the two Ghanaian peacekeepers
who were among the 110 peacekeepers that perished while serving in 2018.
This
year's celebration was themed: "Protecting Civilians, Protecting Peace". It was
premised on the 20th anniversary of the Security Council to first mandate a
peacekeeping mission in Sierra Leone to protect civilians.
This
happened through the adoption of United Nations (UN) Security Council 1265 on
September 17, 1999, which sought to curb the high rate of civilian casualties
mostly involving women, children, refugees and internally displaced persons
that were targeted as warring parties.
The
Minister of Defence, Dominic Nitiwul, urged Ghanaians to be inspired by the
commitment of Ghanaian forces to promote peace outside the country by jealously
guarding the peace that prevails in the country.
He also
expressed his condolence on behalf of the state to relatives of peacekeepers who
had lost their lives while on duty.
The WHO
Country Director, Dr Owen Kaluwa, in his address, said that upholding the
mandate of protecting civilians often put peacekeepers out of harm's way.
"Since
1948 when the first UN Peacekeeping was established, more than 3,800 peacekeepers
have lost their lives serving under the UN flag. Last year, we lost 98
peacekeepers including two Ghanaians," he disclosed.
He commended the country for its enormous support to the UN where Ghana is ranked as the ninth largest contributor of uniformed personnel to UN peacekeeping with nearly 2,800 personnel made up of police and military.
By Issah Mohammed