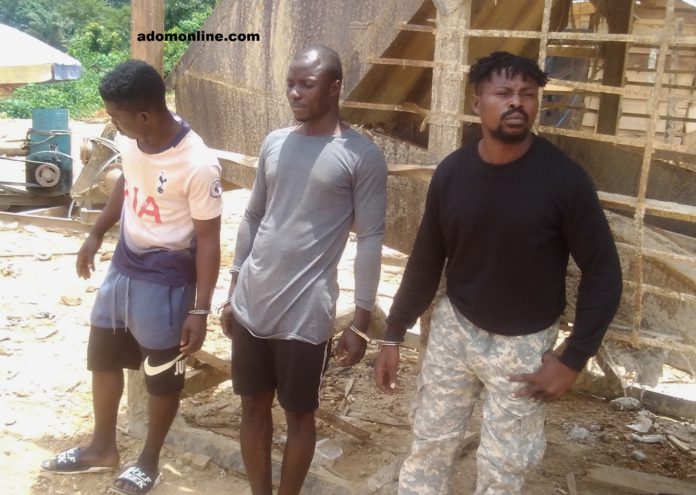 A timely intervention by the Rapid Response Team of the Forestry  Commission has led to the arrest of three persons at the Anhwiaso-East Forest Reserve in the Western North region.
The taskforce also impounded four excavators as illegal miners launched an attack on the Forest Reserve.
Illegal miners who operated day and night had succeeded in destroying about 300 acres of the reserve with impunity and were convinced of escaping arrest.
The miners reportedly mounted a siege in Cierella, Oframo and  Odum Plantations.
Armed with Pump Action Assault rifles and other weapons, the miners who were initially working outside the reserve invaded the reserve and are said to have worked day and night with four excavators.
ALSO READ: Rosewood: Group gangs up against Chinese wood factory in Sissala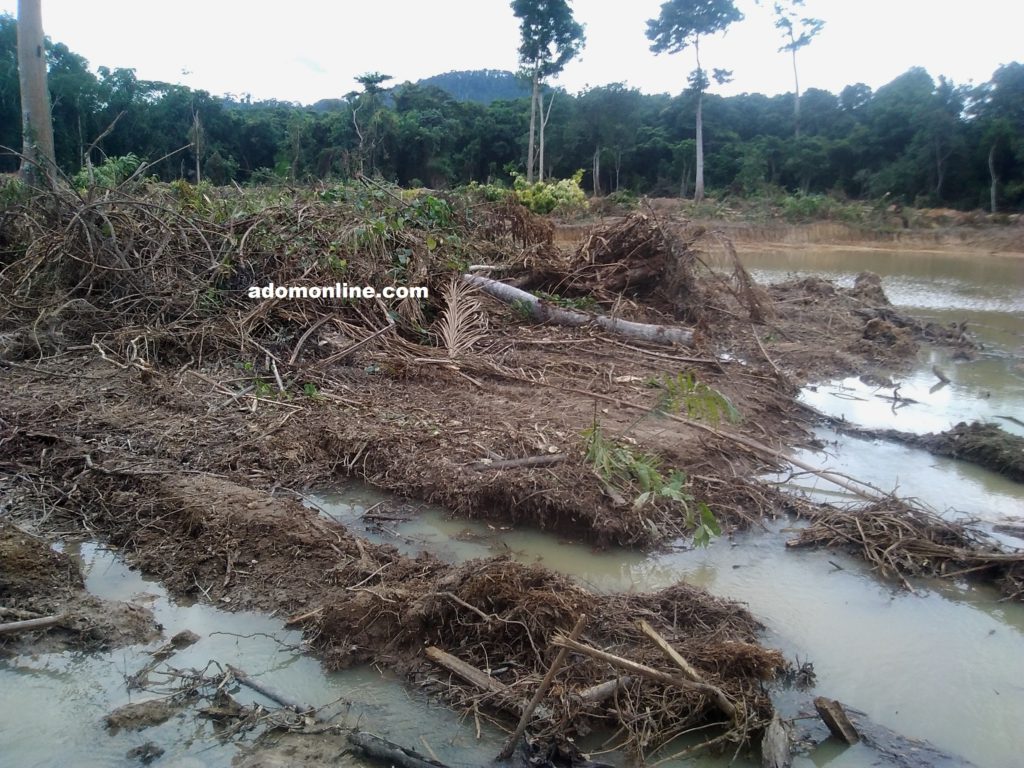 Economic tree species have been destroyed by these illegal miners whose operations lasted in just two days in the reserve which has been in existence since 2003.
But the timely strike by Forestry Commission officials at dawn after picking intelligence on the operations of the miners was enough to stop the impunity.
Tree species such as Cinderella, Oframo, Odum, Ceiba and other natural species planted and nurtured over 16 years were targeted.
Besides excavation in search of gold, the miners also engaged in the logging of economic trees and also destroyed cocoa farms.
ALSO READ: Operation Vanguard arrests 20 suspected illegal miners in Eastern Region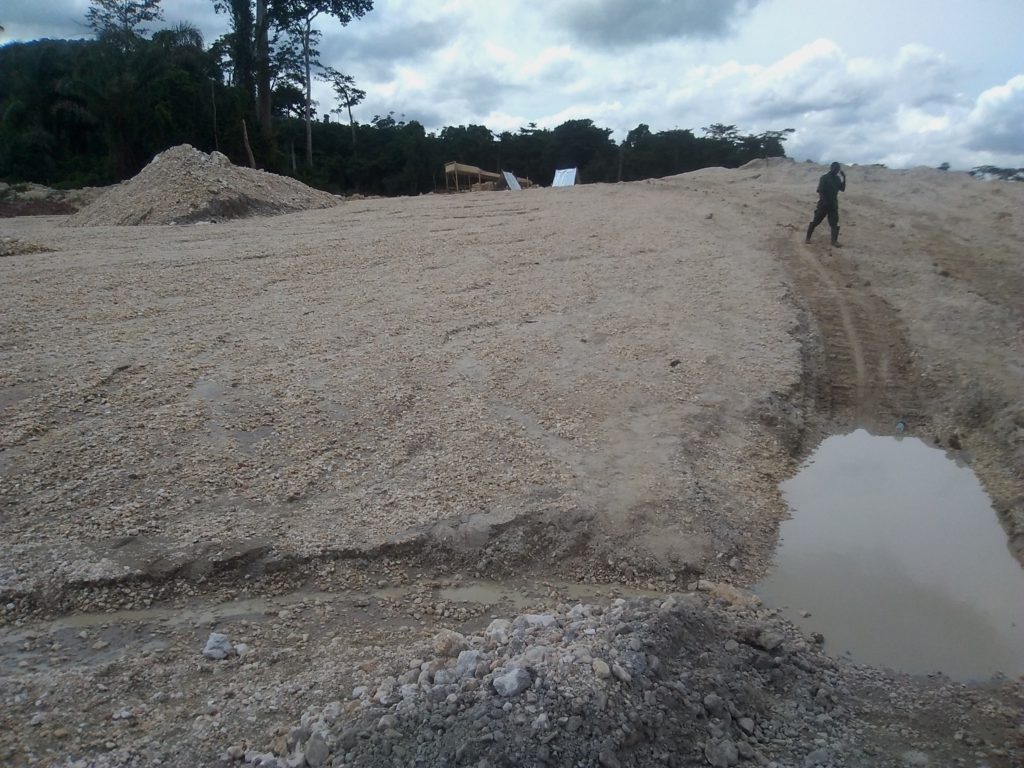 Two rivers, Subin and Odaw, which are the only source of drinking water for people of Mmerewa and surrounding communities have been destroyed.
The miners have blocked and diverted their courses and washed minerals directly into them.
Bibiani District Forestry Manager, Eric Asare has told Joy News, it took the intervention of the armed Rapid Deployment Team to face the miners who were armed to the teeth.
"The modus operandi of these people is working in the night. When it happens in the night, it would be difficult for a forest guard to come here alone since the people are armed. It's not easy to confront them single-handedly so it takes a whole team who are also armed to confront them".
The forestry team arrested three suspects, identified as 25-year-old Adamu Musah, Ibrahim Musah, 21 and Amidu Seidu, 36  and impounded four excavators used by the illegal miners during the operation.
They told police they were from Lamishiegu and Yipala, both in Northern Region and North Suntreso in Kumasi, respectively.
ALSO READ: Stop harassing teachers for money… GNACOPS warns Education Directors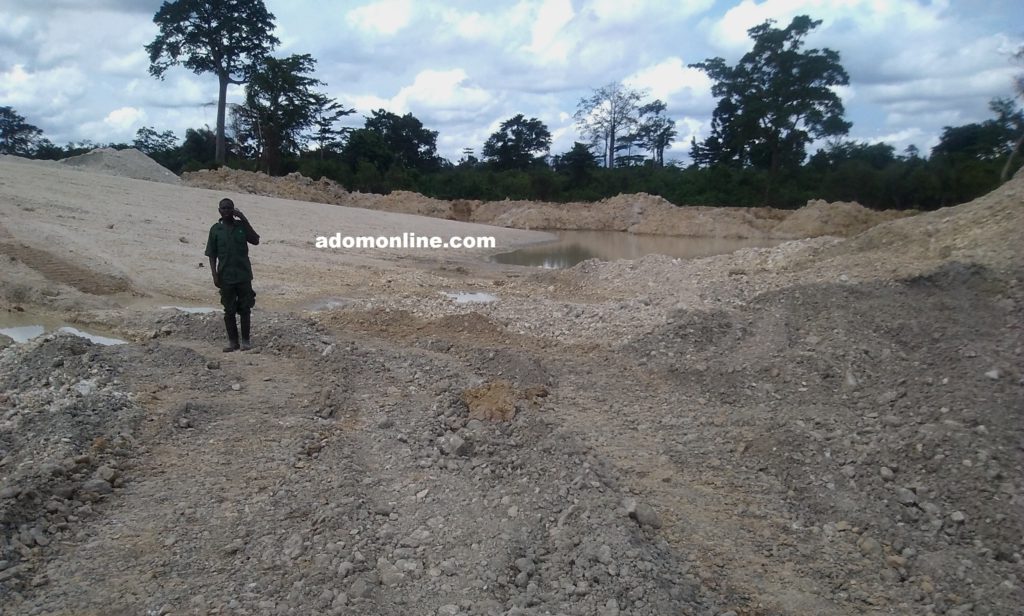 Bibiani District Police Commander, Superintendent Christopher Mpiani said preliminary police investigations suggest the suspects worked as security officers for an unidentified man.
"Our initial investigations revealed that these gentlemen were sent there to work as security officers for someone whose identity they are yet to reveal so we are trying our best to get whoever is behind this act," he said.  
Mr Mpiani who believes the illegal miners were determined to destroy forest reserves at all cost,  wants fringe communities along the reserves to lend supporting hands to the Forestry Commission by reporting activities of intruders in the reserves.  
"It is very, very devastating. It is time that we send a message to all those outside who are trying to cause such problem to our environment or destroy nature to understand that this is something that has been handed over to us by our forefathers. If we cannot add anything to it,  we need to protect what has been handed to us," he noted.
Source: Ghana I Nhyira FM I Ohemeng Tawiah I ohemengtawiah@gmail.com