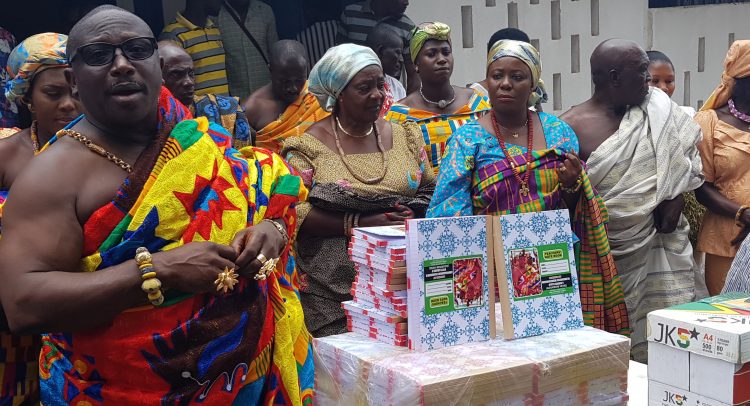 Adukrom Chief Supports Education
Chief of Adukrom in the Okere District of the Eastern Region,
Osuodumgya Nana Tutu Ababio V, has presented about 12,000 notebooks and other
stationery to some six basic schools in the town.
The donation is part of the chief's program
of activities to help uplift education performance in the town. The
presentation was made on Tuesday 11th September, 2019, during a visitation to
the schools by the traditional authorities of the community, to mark this
year's 'My first day at school' program. The books and stationery were
distributed to all pupils who reported to school on the first day of reopening.
Aside from the books, the chief is also renovating and
reviving a dilapidated community ICT laboratory into a modern ICT laboratory
and library complex. As such, the chief has started stocking the complex with
new computers, books and other relevant materials, to help schools and students
who do not have access to such teaching and learning aids in the community.
Speaking to DAILY GUIDE during the visit to the schools, Osuodumgya Ababio V said the traditional council has seen the need to help the newly created Okere District to develop hence the decision to also take part in the development process. He said, as a newly created district, the district assembly could not solve all the challenges in the area, hence the decision of the traditional council to also take part in helping the development process of the area.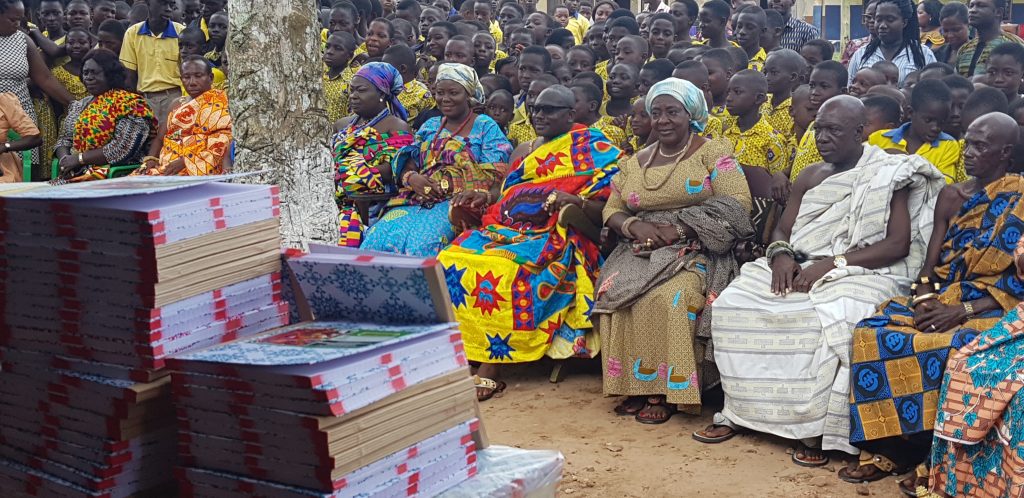 He used the opportunity to advise parents in his town to
focus on their wards education. He said children spend several hours of their
lives in the house and so it is incumbent on the parents to help mould their
children into responsible adults.
On their part, some headmasters, whose schools benefited from
the distribution, expressed their heartfelt appreciation to the chief. They
thanked him for visiting the school and called for more of such visits. The
headmasters used the opportunity to outline to the chief, some of the
challenges facing their schools.
The chief promised to do what he could, to find solution to
some of the challenges facing the schools.
By Nana Kwasi