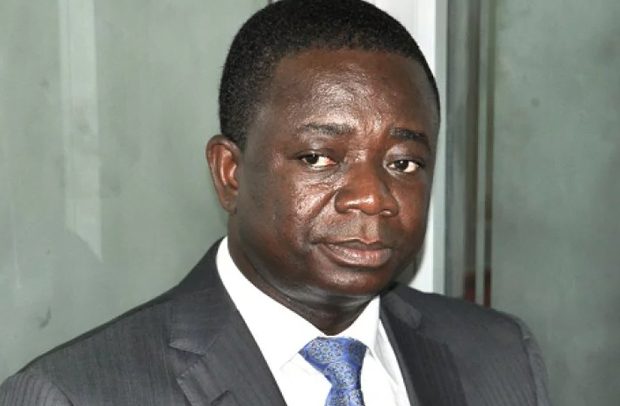 AG To File More Documents In Opuni Trial
Dr. Stephen Opuni
The Attorney General's Department is set to file
additional documents in the trial of the former Chief Executive Officer of
Ghana Cocoa Board (COCOBOD) Dr. Stephen Opuni and businessman Seidu Agongo at
an Accra High Court.
Although the nature of the documents is not known, sources
say they are 'crucial' to the case of the prosecution.
At the commencement of the trial, the prosecution filed some
documents in line with Article 19 Clauses 2E and G of the 1992 Constitution.
The directive states that accused persons in criminal
trials are entitled to disclosure of prosecution documents to enable them to properly
defend themselves.
The state has already called two witnesses- Dr. Franklin
Manu Amoah, who is the Executive Director of Cocoa Research Institute of Ghana
(CRIG) and Dr. Alfred Arthur, acting Head of the Soil Science Division of Cocoa
Research Institute Ghana (CRIG), who was recently discharged by the court.
The prosecution was expected to call its next witness,
but the case was adjourned to May 8 owing to the decision of the AG to file
additional documents.
Dr. Opuni and businessman Seidu Agongo, Managing
Director of Agricult Ghana Limited are before an Accra High Court for causing
financial loss to the state to the tune of GH₵217,370,289.22.
The two are facing a total of 27 charges, including
defrauding by false pretense, willfully causing financial loss to the state,
money laundering, corruption by a public officer and contravention of the
Public Procurement Act.
The two have been charged over the purchase and supply
of Lithovit fertilizer which the state said was done in contravention of
several laws.
Another bone of contention between the state and accused
person is the nature of the fertilizer.
The state maintained that the fertilizer that was tested and approved with certificate issued was a solid substance, but the defense insists that it was in liquid form.
By Gibril Abdul Razak