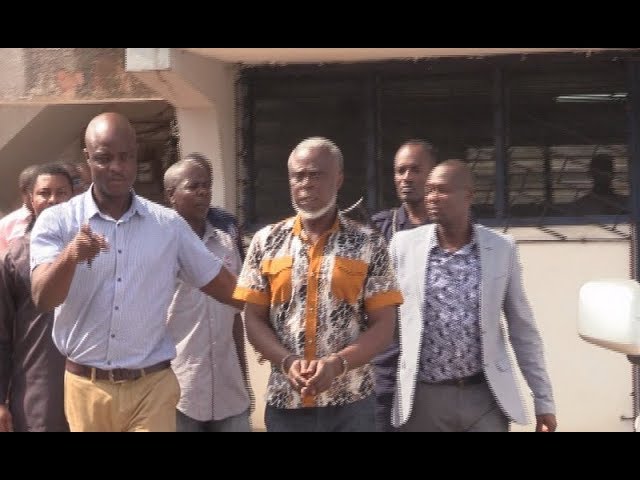 Three suspects picked up by state security agencies on suspicion of engaging in "an elaborate plot targeted at the Presidency," have been slapped with two charges. 
The charges are conspiracy to manufacture arms and ammunition without lawful authority and possession of explosives and firearms without lawful excuse.
Their pleas were not taken by the court. 
They are Dr Frederick Yao Mac-Palm, Dornyah 'Ezor' Kafui, a local weapon manufacturer and Bright Allan Debrah Ofosu aka BB or ADC, freight manager.