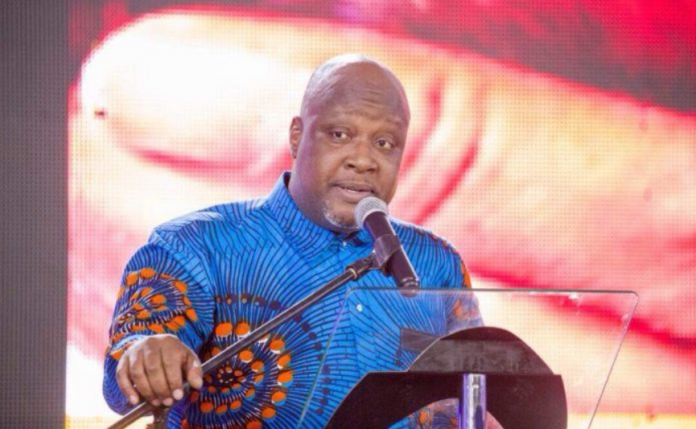 Award-winning Ghanaian media personality, Kwame Sefa Kayi, has expressed shock at the presentation by the Minister of Youth and Sports, Isaac Kwame Asiamah on Ghana's budget for the 2019 Africa Cup of Nations.
"Black Stars is a cash cow for some people. Kwesi Nyantakyi has been vindicated. You are going into a tournament knowing fully well the eventual winner will take home $4.5m, yet you sit and prepare a budget over $6m; which is more than the prize money?" he quizzed.
He added that "if it was your own money, would you spend it this way?…we were kicked out during the second round stage yet the country spent $4.5m, the amount of money we would have received had Ghana won the cup… it doesn't make sense.
ALSO: Video: Free SHS appreciated by all; only rich people are murmuring – Napo
"Understandably, if we had won the cup, the euphoria, prestige and glory would have been intangible. But seriously, you don't go and do this and think it is okay and I hear some people are justifying this by saying it was the same under Nyantakyi's era…are you out of your minds?" an angry Sefa Kayi said during his morning show on Peace FM.
ALSO: Journalists who benefited from AFCON budget should keep quiet – Kwaku Yeboah
Mr Asiamah was in Parliament on Wednesday to provide an itemised breakdown of the figures spent during the continental showpiece in Egypt.
He revealed that a total of $4.5 million was expended during the team's stay out of the 6.3 million which was allocated.
RELATED: Check out the breakdown of $4.5m AFCON 2019 budget that has got many angry
Of this amount, an excess of $1M was spent on
winning bonuses alone.
It would be recalled that Ghana played four games, winning only one before suffering elimination at the hands of Tunisia.
Source: Adomonline.com | Dorcas Abedu-Kennedy