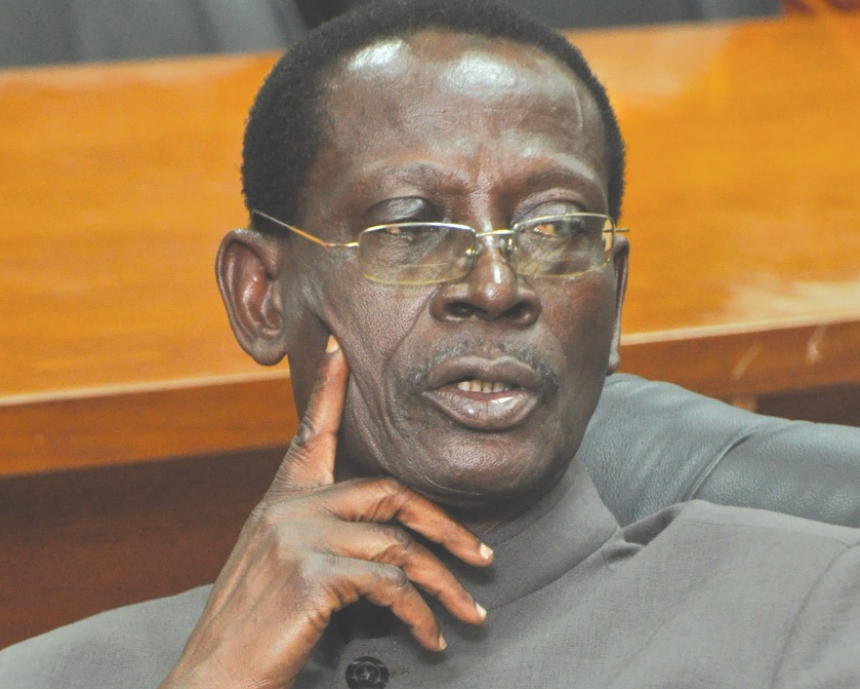 Speaker of Parliament, Professor Aaron Mike Oquaye on Friday, as he eulogised former National Democratic Congress (NDC) National Chairman, Dr Kwabena Adjei, ahead of his burial on June 1, 2019, urged corrupt politicians to emulate Dr Adjei's incorruptible principles.
Speaking at a short pre-burial ceremony in honour of the late parliamentarian, Prof Ocquaye said "he was honest, not corrupt and it is the quality we need from men and women in public life."
Professor Oquaye, who served together with Dr Adjei in parliament, added that "he was a man who was principled and showed it in various activities and actions that he went by his convictions. He could be wrong but he was convinced and sincere about the steps he took."
ALSO: Corruption Watch: Delay in passage of Assets Verification Bill a blot in corruption fight – GII (video)
Dr Adjei died at age 76 at the Greater Accra Regional Hospital in Accra on March 12, 2019. The mortal remains of the former Majority Leader was laid in State in Parliament on Friday, May 31, 2019, ahead of his burial on Saturday.
Popularly known as 'Wayo! Wayo', Dr Adjei became the chairman of the NDC in 2005 and guided the party to victory in the 2008 election which was won by the late President J.E.A. Mills.
Source: Adomonline.com