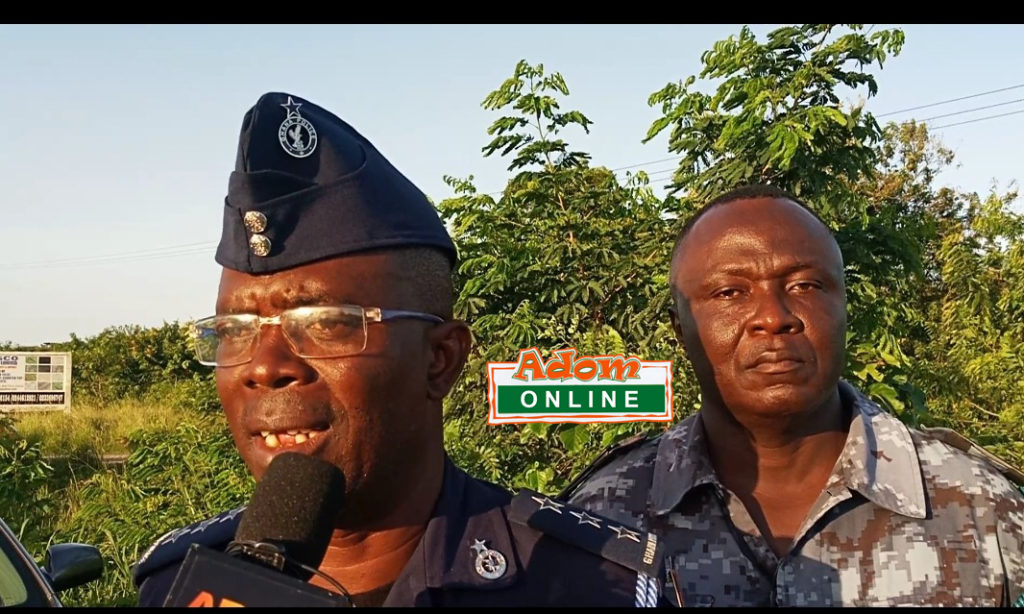 Three commercial vehicles and commuters have been robbed by eight highway robbers at Tonisco near Potsin junction on the Kasoa Cape Coast highway in the Central region.
Information gathered suggests that the eight robbers stormed the middle of a sharp curve from Potsin junction to Accra around 9: pm fully armed.
 "The robbers succeeded in their operation and made away with one sprinter bus which was later found at Dominase junction but took monies and phones of about 60 passengers," the District Police commander revealed.
ALSO: Photos: One dead after daylight robbery on Tema-Aflao highway
In an interview with Adom News, the Dominase District Police Commander, DSP Paul Ankan, who confirmed the robbery, said the police in the area lack adequate logistics to help them combat crime in the area.
"The Gomoa Dominase District Police Command lacks vehicles and ammunition to fight highway robbers who are terrorising commuters on the Kasoa -Cape Coast Highway in the Central region.
ALSO: Energy Minister's outburst shows he is frustrated – IES
"I am forced to use my private car to chase armed
robbers and use same car to convey victims to the hospital anytime there is an
accident," he said.
DSP Ankan, who appealed to the government for logistics, however urged drivers who travel at night to be careful when on the road due to how dangerous the road had become with the rise of frequent robbery attacks.
READ: GWCL alerts Weija residents of excess water spillage
"Drivers should be careful and if possible, they should not stop at night when they see flashlight on the highway because this is the new strategy being adopted by the robbers to depict them as police personnel," he advised.
Source: Adomonline.com/Adom News/Kofi Adjei