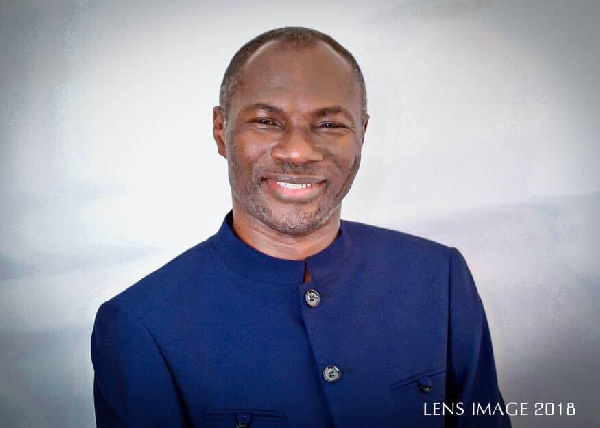 Embattled man of God, Prophet Emmanuel Badu Kobi, is thankful to critics for making him an international man after his infamous ethnocentric comments.
"Today Badu Kobi is everywhere; I'm trending because of my comments. I thank them because I'm now an international man," he stated while addressing his congregation, Tuesday.
READ: Pastors should stop making divisive, ethnocentric comments – Rev Opuni-Frimpong
The Founder and Leader of the Glorious Wave Church International has been lampooned for his viral video in which he is  advising men in his congregation to desist from marrying from certain tribes since per his research, they are foolish, dormant and inherently money conscious and not marriageable.
According to the prophet, women who hail from the Ashanti region are greedy, materialistic, disrespectful and money-conscious.
This has generated controversy with women groups calling on him to apologise.
READ: We will match to your church if…– Group to Badu Kobi
But, the unapologetic man of God maintains he has not done anything wrong to render an unqualified apology.
He stated that those insulting him "are only demonstrating the character of their tribe."
Prophet Kobi said this is not the first and will not be the last of his opinion on the tribes in Ghana.
READ: Audio: Prophet Badu Kobi incurs wrath of women group
"I have been talking about tribes for many years and whether we accept it or not, every tribe has its own character," he stressed.
Prophet Kobi warned he will invoke the wrath of God on anyone who attacks him again. "If Ghanaians make a mistake and attack me I can spiritually defeat and break them into pieces, I'm telling you today, I am not a national thing, I am a spiritual, international embodiment, don't joke with me," he said.
Source: Ghana | Adomonline.com | Adwoa Gyasiwaa Agyeman