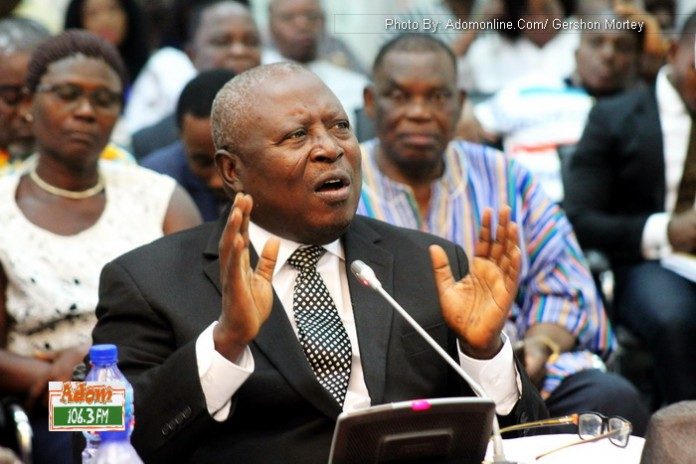 National Chairman of the People's National Convention, Mr Bernard Mornah believes the Office of the Special Prosecutor (SP) is a drain on national coffers.
To him, the Attorney General (AG) is clothed with the authority to do its job such as criminal prosecutions, and therefore the office of the SP has only added to the public expenditure.
"The AG office has all the right to undertake criminal prosecutions and so I think the SP Office is spent force and only a drain on our national coffers. I have my personal observation about the SP," he said on Joy News' AM show, Tuesday.
ALSO: Nigeria High Commission laments 'xenophobic tendencies' in crime reportage
Mr Mornah added that it is strange that Mr Amidu is claiming that there is a conspiracy from Parliament as far as his court case with the Bawku Central Member of Parliament (MP), Mahama Ayariga, is concerned.
"If there is any conspiracy and Amidu thinks Parliament is conspiring against him, then he should report because there are institutions that he can report to," he said.
A High Court has ruled that the SP can prosecute Mr Ayariga and dismissed applications filed by the National Democratic Congress MP.
ALSO: The Nigerian kidnapper who recruits and trains Ghanaians
The embattled opposition MP had challenged the SP's capacity to hold public office, arguing that the 66-year-old Amidu was beyond the mandatory retirement age of 65.
Source: Adomonline.com | Dorcas Abedu-Kennedy