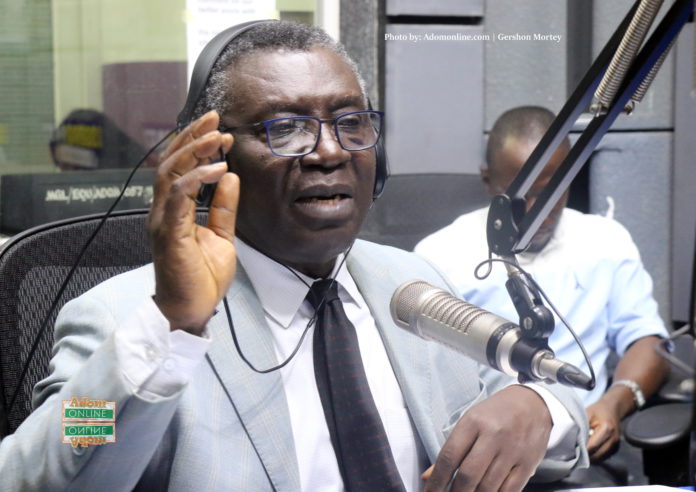 The Minister of Environment, Science, Technology and Innovation, Professor Kwabena Frimpong-Boateng, says plastics cannot be banned completely in the country.
Speaking on Asempa FM's Ekosi Sen show, Friday, Prof. Frimpong-Boateng said plastic materials can only be banned when substitutes are found.
ALSO: CSE saga: Don't use LGBT money to build National Cathedral- Minority to govt
He argued that though plastics pose a major environmental threat, a ban wouldn't be prudent because Ghanaians heavily depend on it.
"The ban on plastics can be effected strategically. Thorough thinking needs to go in to know what can replace it. The ban on plastics is an ongoing process. We shall get there," he said.
ALSO: Audio: CJ announces plans to construct a larger campus for Ghana School of law
Prof Frimpong-Boateng noted that the Plastics Management Policy had been prepared and designed within the context of national sustainable development priorities, including achieving the objectives of the Ghana Shared Growth and Development Agenda 2018-2022 and the government's coordinated programme for social-economic development.
"When fully realised, the plans outlined in the Plastics Management Policy will unlock economic incentives for source separation, collection, processing and recycling of plastic wastes into valuable resources, generating revenue," he said.
Source: Adomonline.com | Dorcas Abedu-Kennedy