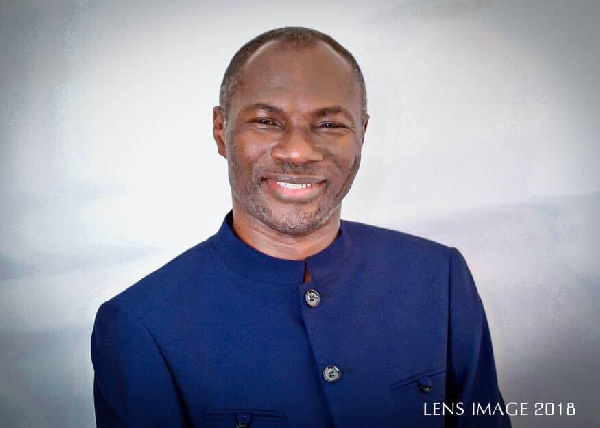 Leader and Founder of Glorious Wave Church International, Prophet Emmanuel Badu Kobi, has incurred the wrath of Ghanaians and social media users for branding Asante women as greedy, and Fante and Ewe women as fools.
Prophet Kobi in a viral video said women who hail from the Ashanti region are greedy, materialistic, disrespectful and money-conscious, all other things being equal.
ALSO: 2019 Mid-year Review: 'Petrol, mobile tax to go up'
According to him, "Asantes, their eye red (greedy), looking for property, looking for things to carry back [home]. Their mother is at the corner, influencing everything. I have done my research….if my daughter is going to marry, I will tell her, if you want to go and be driven back, go and behave like an Asante girl. The Asante men are there, I am telling you, Asante women don't respect Asante men, especially when you are broke, (they will tell you). You, you, who are you? She will dress you from the top because the mother is always talking with her. I am telling you the truth, I am telling you the truth ooo!"
"Fante women are foolish sometimes and Ewes too are dormant, but for Asante women, no!" the Prophet said in his sermon to his congregation.
ALSO: Gov't promises to publish Tertiary Education Policy Document soon
The video has since gone viral with many people criticising him from all angles without any mercy.
The latest to join the call is a group calling
itself Women of Faith and Substance.
Spokesperson for the group, Jennifer Oforiwa Queen, questioned the man of God's comment and said it wasn't relevant to his sermon.
According to her, the knowledge surrounding his research was baseless and demeaning to women, therefore he should be condemned.
ALSO: Volta: NDC Parliamentary aspirant becomes paralysed after filing nomination
"We are in a world where everyone believes women are not capable of handling their own affairs. We need to change that narrative and so we are very disappointed in that so-called prophet for insulting women.
"He should come out and apologise to Ghanaian women. It's unfortunate for a man of God to make such comments and should be condemned," he stated on Accra based Neat FM, monitored by Adomonline.com.
Source: Adomonline.com | Dorcas Abedu-Kennedy