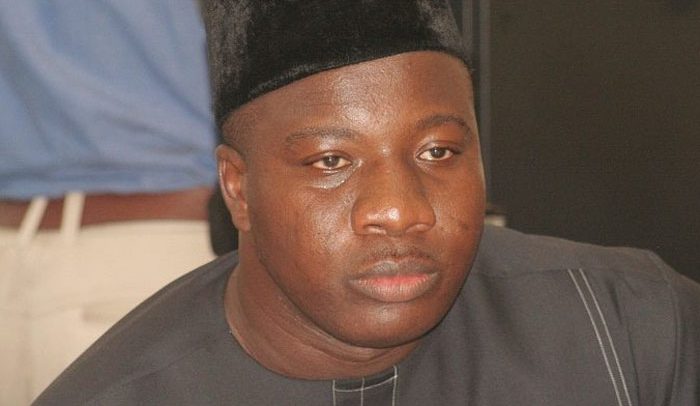 Ayariga Runs To Speaker
Mahama Ayariga
The National Democratic Congress (NDC) Member
of Parliament (MP) for Bawku Central in the Upper East Region on Tuesday ran to
the Speaker of Parliament to seek refuge after a high court ordered him to
appear before it at 1 pm.
The NDC MP wanted the Speaker, Prof Mike Oquaye,
to invoke the constitutional immunity as enshrined in Articles 117, 118 and 122
of the 1992 Constitution which protect MPs in the course of discharging their parliamentary
duties.
Mr. Ayariga was hauled to court by the Special
Prosecutor, Martin ABK Amidu, over allegations of tax evasion.
He has also been accused of using parliamentary privileges to import
three Toyota V8 vehicles into the country.
In Parliament on Tuesday, the Bawku Central MP
pleaded with the Speaker to give a certification to the court in accordance
with Article 118 (2) to inform the judge that he (Ayariga) per Articles 117,
118 and 122 cannot be in court when Parliament is in session but can only be
available when Parliament is not in session.
The MP said he was not seeking immunity to
avoid court.
"Mr. Speaker, I am a law-abiding citizen and a Member
of Parliament. I am ready to go to court at any time but I am waiting for your
guidance as the custodian of this House in relation to Article 122 because it's
clear in Article 122 that I cannot be forced to go to court when I am
performing my duty as a Member of Parliament."
Earlier, the Minority Leader, Haruna Iddrisu, called
on members of the public and state institutions to respect privileges of lawmakers.
He said that it's unacceptable for the court to
harass an MP to appear before it when he is discharging his lawful duties and
that proper standards ought to be set so that immunities and privileges of MPs
would be respected by all under the Constitution.
The Speaker, in his ruling, emphasized that
immunities and privileges for parliamentarians under the 1992 Constitution give
MPs uninterrupted liberty to do business of Parliament.
Prof Oquaye said such privileges are also to
safeguard the authority, freedom and dignity of Parliament and therefore it's
incumbent on all to respect such limited immunities and privileges of MPs.
He said specifically that under Article 117, an
MP cannot be summoned to court when he or she is preparing to go to Parliament
or is in the process of performing his or her duties.
The Speaker, however, said that when Parliament
is not sitting or on recess, any MP could be asked to appear before court.
He, therefore, prayed the court that the Bawku
Central MP would be available to defend himself in court, adding that the court
must ensure that hearings are structured in a way that would not affect his
parliamentary duties.
"Hon Ayariga has agreed to appear before the
court but I trust that reasonable arrangement will be made by the court in a
manner to enable him to effectively represent the good people of Bawku Central
and I hope the court will take that into consideration," he added.