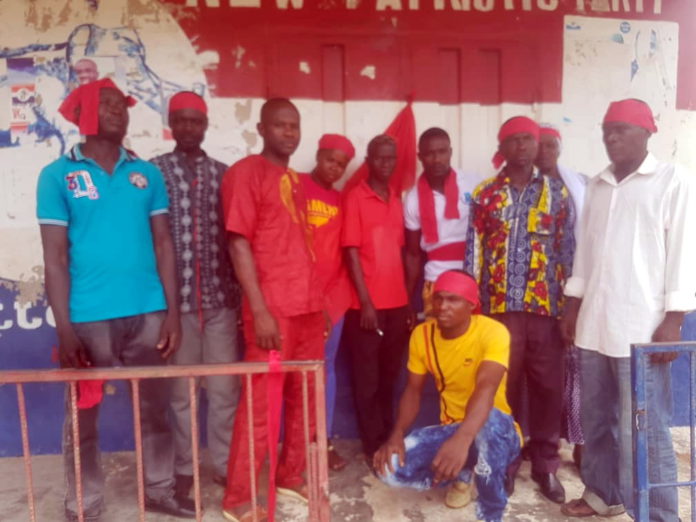 There was pandemonium at the Banda
constituency office of the New Patriotic Party (NPP) in the Bono region over
plans to remove the District Chief Executive for the area, Mary Akoneh.
A group of irate supporters locked the party office over what they describe as inaction on the part of the party executive to address their concerns.
READ ALSO: Supreme Court orders sale of GH¢20m worth of Woyome's assets
A statement signed by some polling station executives of the party has accused Madam Akoneh of engaging in acts that have made the NPP unpopular in the constituency.
They claim the DCE has become arrogant and is using the police to intimidate NPP members at the least provocation.
The group cited how Madam Koneh caused the arrest of Sabiye polling station chairman, Bongase Electoral Area Coordinator and many others to support their claim.
READ ALSO: Ashanti Region: 26-yr-old man torched to death after chief called him 'armed robber'
"Instead of touting the good works of the president, her energy is rather geared towards arresting her own party members, a despicable action to say the least," the statement said.
The group is, therefore, calling for her immediate removal to save the NPP from massive defeat in the 2020 general elections.
READ ALSO: Video: I will pay my ¢47.2m debt if… Woyome
"There is therefore only one
conclusion to make, Mary Akoneh is the BIGGEST ENEMY of the NPP in the Banda constituency
because her actions and inaction are all geared towards the downfall of the party.