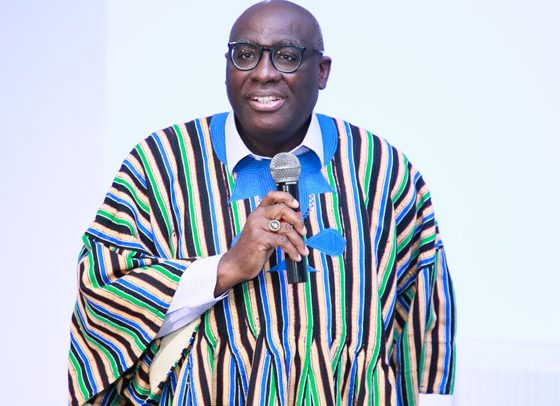 'Be Part Of Transformation Agenda'
Papa Owusu Ankomah
Ghana's High Commissioner to
the United Kingdom (UK) and Ireland Papa Owusu-Ankomah has advised Ghanaians
resident in Norwich, UK, not to feel marginalized in government's developmental
agenda.
He indicated that there would
be opportunities in all sectors as the country's economy continues to expand.
Papa Owusu-Ankomah, therefore,
suggested to Ghanaians resident in Norwich and other parts of the UK to get
involved in the transformational agenda.
"Over the years, your remittances
have helped put up schools, beefed up the economy, but it's now time for your
presence to be felt on the ground," the High Commissioner stated.
The outreach programme to
Norwich saw him visit the offices of Anglia DNA, a state-of-the-art laboratory
offering a range of scientific services in DNA, Drug & Alcohol Testing for
both court-directed and private purposes, which is owned by Dr Thomas Haizel,
Ghanaian.
It formed part of efforts by the
High Commissioner to meet Ghanaians living in major cities in the UK.
He reiterated government's commitment
to diversifying the economy, citing the 'Planting for Food and Jobs,' One
District, One Factory," as some of the programmes Ghanaians in the Diaspora can
take advantage of.
The High Commissioner reminded
the Ghanaians of the forthcoming forums in Europe aimed at formulating a
Diaspora Engagement Policy (DEP) to inform how government would harnesses the
skills and talents of its citizens abroad.
The High Commissioner was accompanied by Joyce Asamoah Koranteng, Minister Counsellor for the Commonwealth and Diaspora Affairs, Kofi Addo, Head of Trade and Investment, Adoma Dennis, Counsellor for Welfare and Consular and Dodzie Numekevor, Head of Public Affairs and Information at the High Commission.