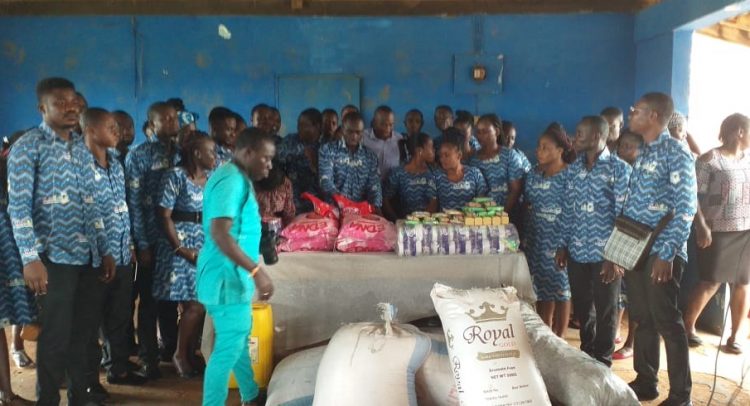 Bekwai NABCO Celebrates First Milestone
Personnel of NABCO and their donated food items
Celebrations took place this
weekend at Bekwai, in the Ashanti Region, to mark the one-year anniversary of
the Nation Builders Corps (NABCO), a governmental programme initiated to address
graduate unemployment in the country.
The flagship programme, initiated
by the Akufo-Addo-led government, is intended to among others provide temporary
employment, improve skills and employability of personnel, improve public
service delivery, and improve revenue mobilization.
Bekwai Central Destitute Infamy
hosted personnel of the NABCO programme who donated food items worth GH¢2,000
to the inmates as part of the anniversary celebration.
The Bekwai Municipal Director of
NABCO, Vincent Kyei Attobrah said personnel were touched by the plight of the
inmates after some NABCO officers working at the home reported poor conditions
there.
"It was also our way to show
gratitude to government and society at large, after becoming benefactors of
NABCO, which has engaged about 100,000 unemployed graduates who were "hitherto
sitting at home and doing nothing," he stated.
For Bekwai Municipality, Mr
Attobrah disclosed that a total of 379 people were engaged by NABCO.
He called on people to rally behind
the New Patriotic Party (NPP) government for another four-year term in office,
after the expiry of its mandate, in order to expand the programme to cover more
unemployed people.
From Ernest Kofi Adu, Kumasi