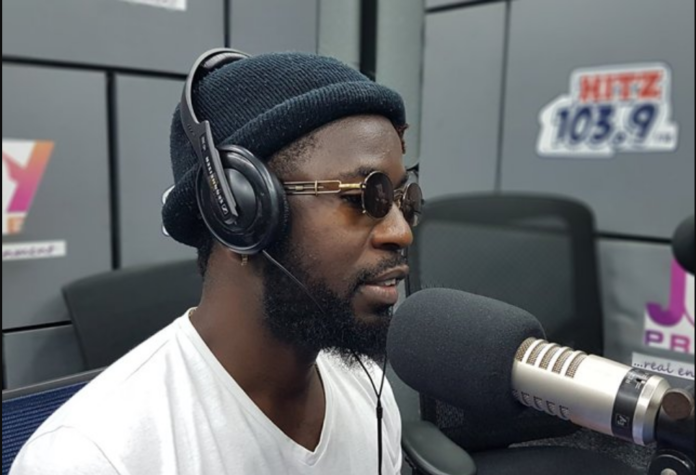 Ronald Kwaku Dei Appiah, better known by his stage name Bisa K'dei, has said that the crowning of Kuami Eugene as 'Highlife King' at the 2019 Vodafone Ghana Music Awards (VGMAs), did not come at the appropriate time.
Speaking in an interview on Daybreak Hitz on Hitz FM, Monday, the 'Mansa' hitmaker stated, though Kuami Eugene has done a lot for the music genre and deserves to be awarded, he does not need the pressure being crowned a King brings at this time of his career.
SEE THIS: Republic Day replaced with questionable Founders' Day – Mahama
"People will expect more from him to the point that whatever he releases is not enough," Bisa Kdei told Andy Dosty, host of the show.
RELATED: Amakye Dede was forced to crown Kuami Eugene 'highlife king' – Manager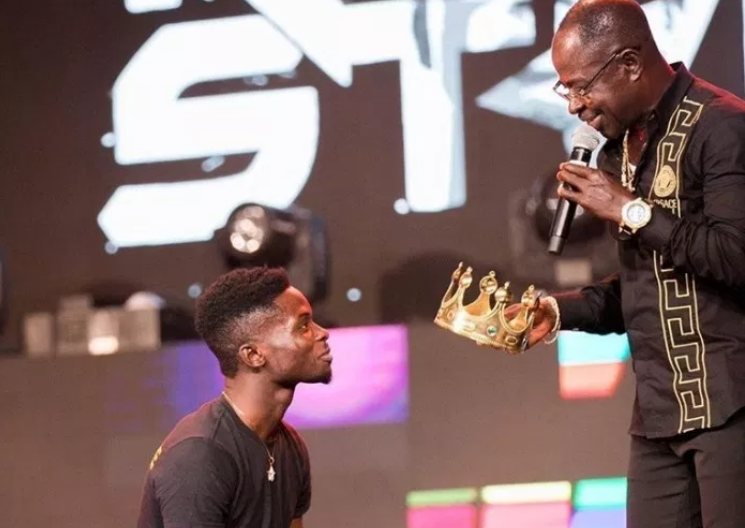 He is worried about the apparent damage Kuami Eugene's crown as Hilife King, will do to his career.
"The crowning at this time is just wrong," he stated. 
ALSO READ: Amakye Dede crowning Kuami Eugene 'future of highlife' not wrong – Bessa Simons
Backlash from industry players
During the 2019 VGMA's Highlife legend, Amakye Dede, crowned Lynx Entertainment signee, Kuami Eugene, as the 'King of Highlife'.
Weeks after the fracas that happened at the awards night died down, some industry players registered their displeasure at the actions of Amakye Dede.
Some fans of Highlife music and entertainment pundits criticised the award scheme and the highlife legend, for staging the crowning to hurt other highlife artistes.
Although Kuami Eugene in an interview with Joy News' Doreen Avio disputed rumours the crowing was staged, highlife artistes Lucky Mensah and Nautyca said Amakye Dede had no business crowning anyone at an awards show in front of other highlife artistes.
Read: Video: Amakye Dede's crown gesture at VGMA wasn't planned – Kuami Eugene
According to Lucky Mensah, he believes that if great highlife legends were not crowned Highlife Kings during their era, then there was no need to crown Kuami Eugene.
"Since we started music in the time of Daddy Lumba, Oheneba Kissi and Amakye Dede himself, nobody has ever been crowned Highlife King at any music awards," Lucky Mensah said in an interview on 'The Late Nite Celebrity Show.'
Lucky Mensh, however, applauded Kuami Eugene for his work in the highlife scene.
Read: Highlife would have been dead if not for Kuami Eugene – Lucky Mensah
Bisa K'dei also in his interview believes Kuami Eugene deserves all the accolades for his work after a few years in the industry. 
He also denied reports he had switched to rap music after the 'crowning.' The 'Brother Brother' singer revealed that the video seen of him rapping with Medikal had nothing to do with Kuami Eugene's crown.
He assured fans and critics he was only testing his rap skills and did not feel sidelined.
"I used to be a rapper before venturing into highlife. I felt rap was not my thing. The song with Medikal is from way back but recently I posted it and people said I switched to rap music because Kuami Eugene is crowned highlife king," he explained.
Source: myjoyonline.com