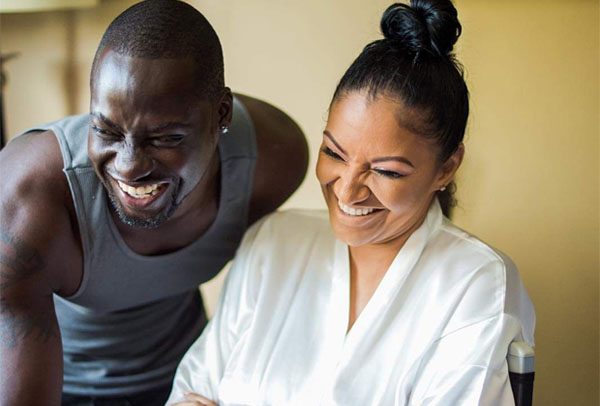 Chris Attoh's Wife Shot Dead
Betty Jennifer
Ghana was thrown into a state of shock over the weekend after reports emerged that Betty Jennifer, the beautiful wife of Ghanaian actor and broadcaster, Chris Attoh, had been shot dead on Friday.
Bettie, 44, was leaving her office in Maryland in the United States of America (USA) when she was shot in the head by a gunman at about 5:00pm on Friday.
She was pronounced dead when police arrived at the scene of the crime.
According to media reports in US, she left the office in the 6300 Block of Ivy Lane and was walking to her car when a man armed with a handgun approached her.
She tried to run for her life but the man followed her and fired multiple shots at her, with at least one shot hitting her head.
The gunman then fled in a vehicle and is being pursued by the Maryland Police.
Chris Attoh and Betty Jennifer got married at a ceremony in Accra October 2018.
Chris got married to the deceased shortly after divorcing his first wife, Nigerian actor DamiloIa Adegbite, with whom he has a son.
Last week, speculations about the alleged marriage crisis hit the media circles after the award-winning actor and MC deleted photographs of Betty on his Instagram page.
NEWS-ONE gathered that Chris was on a movie set in LA when the incident occurred.
Local media reports alleged that Betty was already married to another man, who is currently in jail, suggesting it could be the reason Chris deleted Betty's photographs from his Instagram page.
Police are investigating the matter thoroughly to arrest the perpetrator.
Meanwhile, many Ghanaians have taken to various social media platforms to express concern and their condolences to her family and Chris, who is yet to comment on death of his wife.