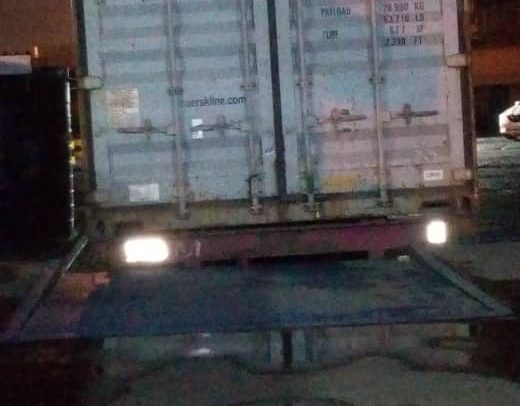 Customs Intercepts Container With Guns
THE CUSTOMS Division of the Ghana Revenue Authority (GRA) at the Tema Port is taking steps to conduct physical examination on a container suspected to be containing guns.
The guns are suspected to have been imported from the United States of America.
A private company, Yardco Ghana Limited, is alledged to have imported the container.
The cargo was picked up based on intelligence gathered by security agencies at the Tema Port.
Personnel from the Ghana Police Service, Ghana Armed Force, National Security, Bureau of National Investigations (BNI) were at the Old State Warehouse in Tema to ascertain the content of the cargo.
Confirming the content of the cargo, Amoateng Kusi, Clearing Agent for the consignment told DGN Online that the consignment were short guns imported from America for hunting.
According to him, the importer has licence to import such goods into the country.
He added that this was the second time they were importing such goods into the country.
Narrating how the container was intercepted, Joseph Oppong Aboagye, Preventive Head at the Tema Port told a section of the media that at about 12:04pm on May 9, 2019, a truck with registration number GT 9699 Y.
He said the container with number MRKU 0275418 was scanned by SCANCO at the Tema Port and audited by GSR.
He said per the details on the bill of laden, Customs officials at the scan unit suspected foul play and stopped the consignment for further investigation.
According to him, security officials were called in to monitor the container until the subsequent day for physical examination to commence.
From Vincent Kubi, Tema