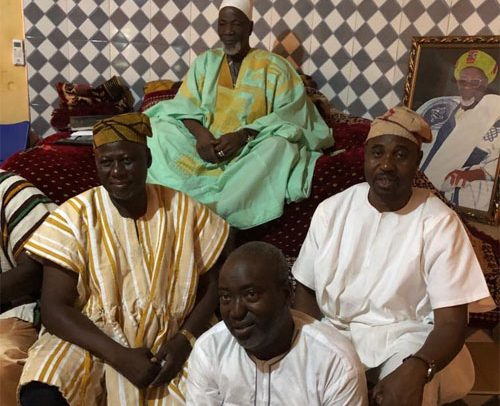 Dagbon Overlord, Chiefs Support Iron, Steel Corp
Prince Imoro Andani (seatedleft) in front of the Dagbon Overlord
The Overlord of Dagbon, Yaa
Naa Abukari Mahama II, has assured the newly sworn-in Chairman of the Ghana
Integrated Iron and Steel Development Corporation (GIISDC), Prince Imoro Andani,
about his readiness to support it in the task of exploiting the rich iron ore
deposits in the Dagbon part of the Northern Region.
The Overlord was speaking
during the courtesy visit the Chairman paid on him at the Gbewaa Palace in
Yendi, shortly after the swearing-in of the board of the GIISDC in Accra.
"I welcome the appointment of
a son of Dagbon to lead the charge in mining the mineral resource" he told his
guest, adding that he expects Andani to work hard to ensure that the benefits
of the mineral resource are used to develop Dagbon, the Northern Region and the
country as a whole.
"Work hard to ensure that the
objectives for which the corporation was created are achieved. I am ready to do
all that is possible to ensure the success of the work of the corporation" he said.
At the Mion Lana's Palace, the chief shared the sentiments and hopes of the Overlord.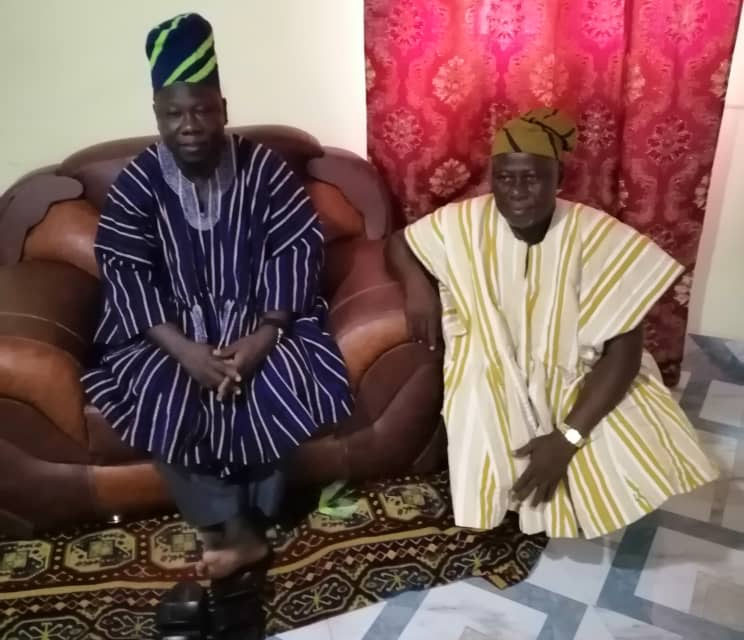 The Chairman poses with the Tolon Naa
It was a trip which the chairman sought to use to engage with the traditional authorities in whose domain the largest deposit of iron ore in the country lies.
He therefore engaged with the
Yoo Naa who while sharing similar hope with the Yaa Naa recalled how the
project was started during the Kufuor regime. He too expressed willingness to
support the project.
The Chief of Vogu welcomed the
project and offered support for it.
The Tolon Naa whom the chairman
engaged with, said he would cooperate with the Yaa Naa for the success of the
project. He said he hoped that the project would create wealth in the Northern
Region and open opportunities as an effective means of stemming the
Southern-bound migration by the youth.
On his part the chairman
assured the overlord and his other traditional hosts about his readiness to
work hard to ensure that the objectives for which the corporation was set are
met.
"I would work hard to attract
investors into the industry so that appropriate manufacturing plants are set up
to benefit both the people in the producing areas and the rest of the country.
Skill and technology transfer are dear to my heart and this I would work
tirelessly to achieve. It is part of my priority list. With the assurance of
cooperation from the exalted traditional rulers and the support of the
President and my compatriots and above all God's presence, success will come
our way."
The largest deposit of iron ore in the country, the main ingredient for steel production is in the Tatale area in the jurisdiction of the Yaa Naa. Other areas it occurs in large quantities are the Oppong Mansi area in the Western Region followed by the Upper East.
By A.R. Gomda