Dannex Limited, a pharmaceutical company in Accra, has donated quantity of drugs worth thousands of Cedis to the Musicians Union of Ghana (MUSIGA) to be distributed to aged musicians in the country.
The drugs, which include Heptamin Capsules and Samalin Lozenge among others, were presented to the acting president of the union, Bessa Simons, by the management of the company at a short ceremony held at the premises of the company.
The management of Dannex explained that the gesture was in line with the company's corporate social responsibility.
Receiving the items on behalf MUSIGA, Bessa Simons commended the company for the kind gesture and urged other kind-hearted persons and organizations to come to their aid.
In an interview with BEATWAVES after the donation, Bessa Simons, who promised to work hard to improve the living standards of both young and aged musicians, said very soon he would implement a number of policies to protect the interest of musicians.
He disclosed that MUSIGA established the Ageing Musicians Welfare Funds (AMWeF) in 2013 to cater for aged musicians in the country who could not make ends meet.
According to Bessa Simons, AMWeF organizes health screening for members and also partners with hospitals like Dampong Medical Centre and MDS Lancet to treat veterans of their ailment.
Also, health walks, games and benefits concerts have been organized through the musicians ageing funds.
Outlining some of his plans for the fund, Bessa Simons said MUSIGA would SOON organize series of activities to raise money for the fund.
He stressed that his administration would make conscious efforts to create jobs for both young and old musicians across the country.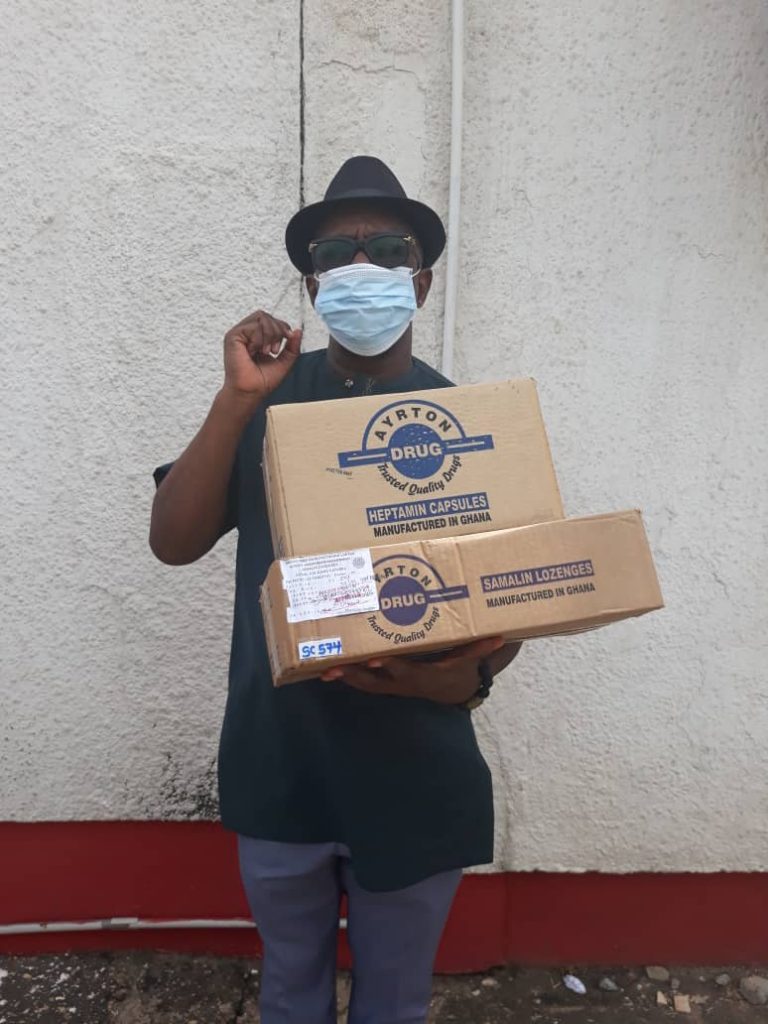 Bessa, however, called on all the musicians to come together and work as a team to promote the progress of the industry.
Bessa is a prolific songwriter, keyboardist and singer who has worked with some great names in West African Music such as Pat Thomas, Papa Yankson, Kari Bannerman, Osibisa, C.K. Mann, Ebo Taylor, Gyedu Blay Ambolley and a host of others.
He was a member of the Osibisa group during his stay in London and still works with the group.
Bessa, who is also a celebrated music producer, has produced a number of artistes which include Tagoe sisters, Yaw Sarpong, Felix Owusu, and Pat Thomas.

By George Clifford Owusu