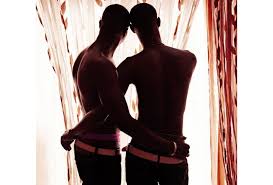 The Methodist Church Ghana has urged government not
to be pressurized in accepting the proposal on same sex marriage on accounts of
boosting foreign aids to Ghana.
The statement of the Methodist Church Ghana follows
a controversial decision on same sex marriage at a Britain Methodist Congress
in Birmingham which the church as emphatically stated it disassociates itself
from.
Addressing the press at a brief on Friday, the
Presiding Bishop of the Methodist Church Ghana, Reverend Dr Paul Boafo
reiterated same sex marriage was against the biblical doctrine of the church.
"The Methodist Church Ghana as stakeholders in the development of the economy of Ghana will want to express our views to government and politicians."
ALSO: Audio: Muntaka's contender rejected by NDC
"We must not allow ourselves to be pressurized under
the disguise of receiving more aids to give into these modern lifestyles that
overthrown our cultural values and Christian principles," he urged.
Reverend Dr Boafo also urged Ghanaians to disregard media reports by Adombi TV that seeks to promote the Methodist Church Ghana supports the decision at the Britain Methodist congress.
Source: Adomonline.com|Gertrude Otchere