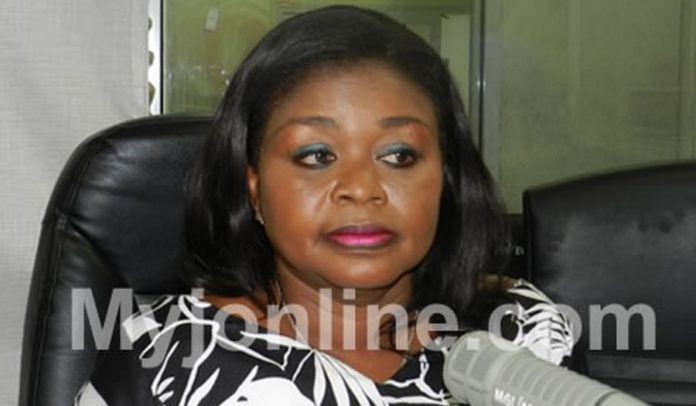 The Communications Officer of Ghana's Electoral Commission (EC), Sylvia Annor says the EC is not using the Limited Registration exercise as a conduit to sideline any political party.
According to the Communications Officer, speculations in the media that the Limited Registration exercise is being used to manipulate people in favor of the New Patriotic Party are not true.
READ: Man dies during sex competition after finishing the seventh round
"Anyone who feels we have done anything in that direction
should let us know so we deal with the issue. So far as we are concerned the
decision taken from the authorities is what descends to the operatives and directors
and anyone under them to make sure that what they are supposed to do to make
the work better is done," she stated on Peace
FM, monitored by Adomonline.
She further said the Limited Registration exercise
will be extended if need be.
She added that citizens who harass others because they feel they are not Ghanaians or are not of age should address the issue in the right way.
ALSO READ: Video: Fabewoso: Over 2 billion paid to 'ghost schools' under School Feeding
"We shouldn't deal with speculation, we should deal
with facts, if you feel a person looks too small to register or is not a
Ghanaian, there are ways to address these issues rather than harassing
them which may cause chaos at the centres," she advised.
Madam Annor again warned that all those who have
registered twice will be smoked out and dealt with after the registration is
over.
Source:
Adomonline | Nana Aba Mensah