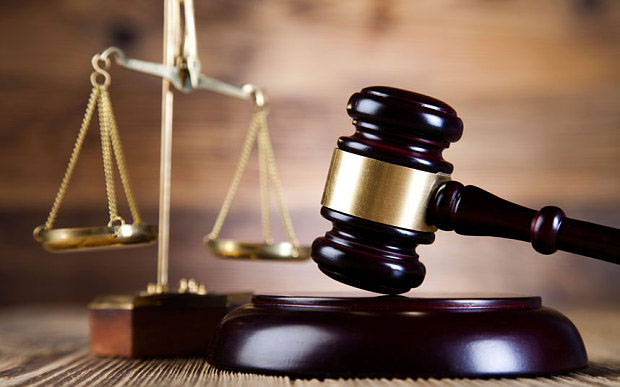 Farmer In Court For Slashing Victim's Arm
A
farmer has been hauled before an Accra High Court for allegedly slashing the
left arm of a radio repairer.
Ibrahim Ben, according to the prosecution,
slashed the arm of Mohammed Adam at Ashaiman without any provocation.
Others who saw the victim lying down
unconscious rushed him to the Tema General Hospital where he received medical
treatment.
The accused was later arrested after the injured
regained consciousness.
Ibrahim, who has been remanded into prison
custody, has been charged with use of offensive weapon without lawful
authority.
He pleaded not guilty.
The prosecution, led by Dorcas Feli, a state
attorney, told the court that the victim, Mohammed Adam, is a resident of
Ashaiman while the accused, whose arm was later amputated, is a resident of
Roman Down in Ashaiman.
She stated that on November 30, 2015 at about
10pm, Mohammed went to a nearby bush near the agric dump site at Ashaiman to
attend to nature's call and met two young men.
The court heard that the victim and two young
men engaged in a conversation, but they suddenly heard someone shouting 'thief,
thief, thief.'
Ms. Feli narrated that the two young men ran while
the victim also took another path to attend nature's call.
The state attorney stated that without any
provocation the accused pulled out a cutlass and slashed the left arm of the
victim.
The accused was seen washing the cutlass and
this raised suspicions.
The victim later identified the accused as the
one who attacked him which led to his arrest, Ms. Feli added.
She stated that the prosecution would call five
witnesses to prove its case.
The defence team, led by a private legal
practitioner, Julius Nketia, stated the accused travelled to his farm where he
worked, cooked and ate with his brother Salam.
He said the accused later went to agric dump site
to wash his cutlass, which had mud on it.
Mr. Nketia added that the accused would not
call any witnesses.
The court, presided over by Justice George Buadi, empanelled a jury of seven to hear the case which commences on May 21.
By Gibril Abdul Razak