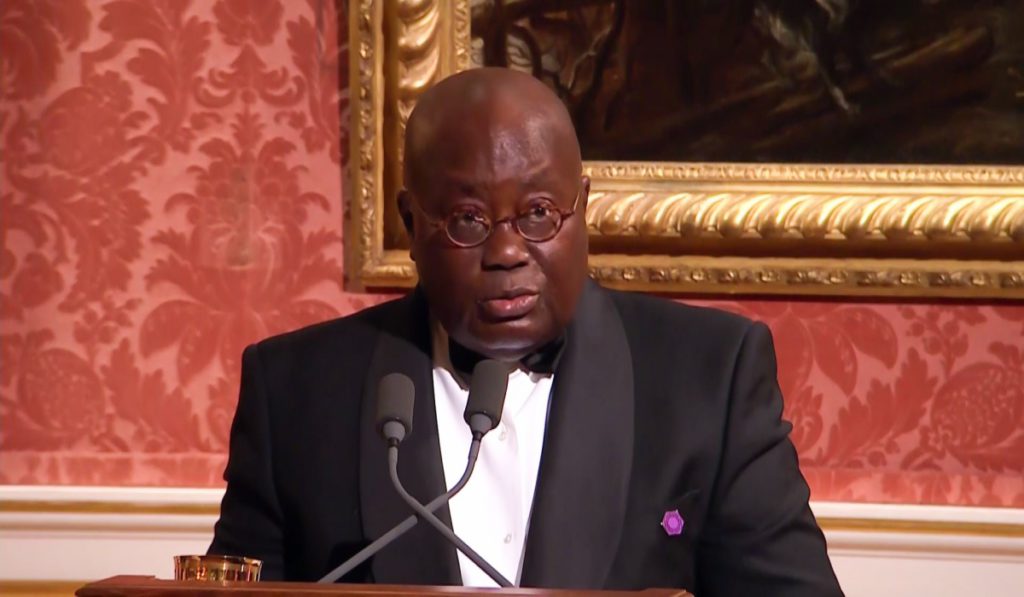 President Nana Addo Dankwa Akufo-Addo has called on Ghanaians to change their attitudes towards sanitation by putting a stop to dumping refuse into drains and engaging in rampant littering.
ALSO: TV pole electrocutes 10-year-old girl to death (Audio+Photos)
According to the President, all the huge investments the government is making in construction, expansion and de-silting of drains in the country will not yield the expected result if Ghanaians do not change their attitude towards sanitation.
He made this comment in an answer to a question on filth when he met a cross-section of Ghanaian citizens in Canada as part of his visit to the country.
ALSO: Audio: Failure to heed to advice cost members – Microfinance Association president
"We think that the
easiest way to deal with refuse is to empty our bins into drains. That practice
must stop. We all have a responsibility to ensure discipline in the way we
dispose of waste, else all the investments the government is making in the
sanitation sector will not yield the desired impact," he stated.
The president further
stated that, while the government was making efforts to address the situation
with the construction of infrastructure in the sector, Ghanaians should complement
those efforts by changing their habits and also adhering to the sanitation
bye-laws of their respective metropolitan, municipal and district assemblies.
Source: Nana Aba Mensah | Adomonline