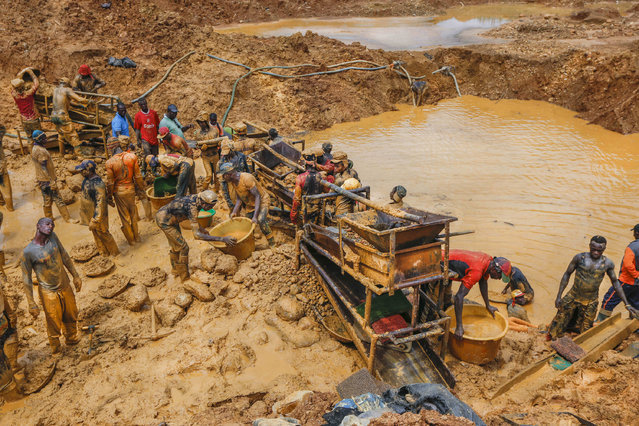 Residents of Asemkro in the Western region are
complaining about water-borne diseases as their main source of water is being
polluted as a result of illegal mining in the community.
According to the residents, the presence of Chinese
nationals in the community is giving them headache because the foreigners,
through their illegal mining activities, have left uncovered holes dug during
their activity which now serves as death traps in the community, especially
when it rains.
In an interview with Joy News, the residents said they
depend on two boreholes in the community for their survival and this leads to
conflict most of the time due to long queues.
 "Initially we used the water to bath, cook and
do a lot of activities but now the water has been polluted, if you take your
bath with the water, it's uncomfortable and you can't do anything with the
water. We are now battling with diseases due to the high presence of chemicals
in the water," they lamented.
Benkumhene of the communiyu, Blay Steven added that the
dug wells and streams they resorted to have all being destroyed.
"Our once clean water has been polluted by the
miners and it can no longer be used.  We appeal to the government to come
and help us deal with this situation," he stated.
Source: Adomonline | Catherine Mensah