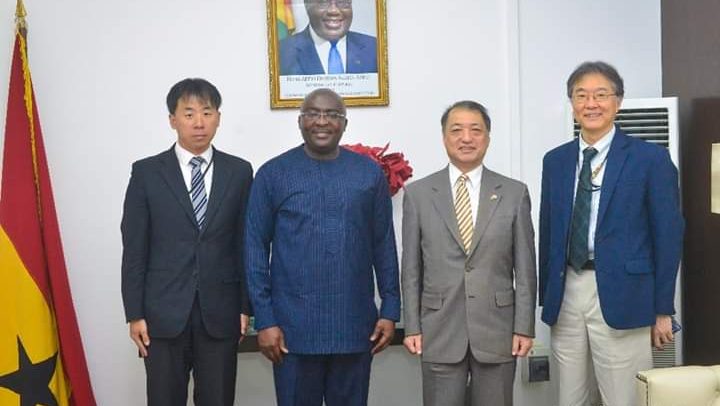 France, Japan Envoys Visit Bawumia
Vice President Dr. Mahamudu Bawumia (2nd left)
On Tuesday, May 7, the Ambassadors of Japan and France to Ghana, Tsutomu Himeno and Anne Sophie Ave respectively, called on Vice President Dr. Mahamudu Bawumia at the Jubilee House.
Dr. Bawumia reaffirmed Ghana's commitment to fostering and maintaining mutually beneficial relations with countries across the world.
He also assured that Ghana would continue to play her part in the maintenance of peace and security in the sub-region while working with her international partners to ensure the growth of commerce, industry and economic development.
The Ambassadors pledged their countries' continued support for Ghana's development, especially in the areas of human capital and economic growth.
They also praised Ghana's role in the quest for world peace, and vowed to work hand in hand with the Government of Ghana in their roles as envoys.
BY DGN Online