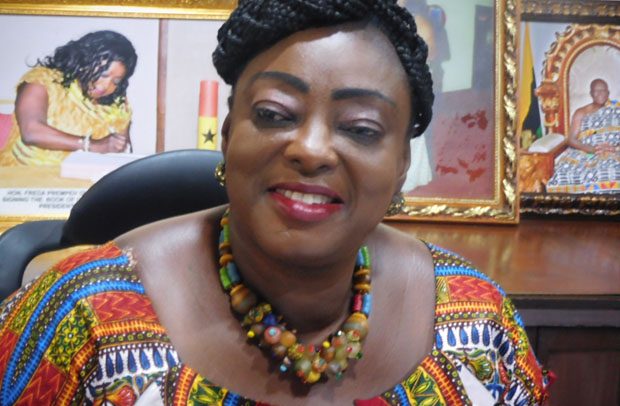 Freda Suggests New Approach For Women Empowerment
Freda Prempeh
The Deputy Minister of Gender, Children and
Social Protection, Freda Prempeh, has called for a multi-sector approach to women
empowerment where all national policies and programmes are designed to create
enabling environment for women development.
"Empowerment of women requires a comprehensive,
multi-sector approach with emphasis on education, employment and knowledge,
health as well as increased participation and representation at all levels" she
said
According to the deputy minister , the lack of
recognition of the role of women in socio-economic development of the country
has lead to the marginalisation of women in decision making hence hindered
their participation and aspiration for higher roles in leadership and politics.
The situation, she said, had been aggravated by lack
of family support and socio-cultural practices that have created timidity and
low esteem among women while strengthening male dominance in some Ghanaian
societies which tend to deny women access to equal opportunities and resources.
"Some women also allow themselves to be boxed
down by impediments and therefore do not pursue their careers even though they
have the competence, capacity and knowledge" she said.
She made the remarks in a speech delivered on her
behalf by the Graduate Studies Director of Ghana Technology University College,
Dr Esther Asiedu on Friday August 23 at the International Women's Leadership
Summit 2019 which was held under the theme "Empowered Women, Empowered
Communities".
The Deputy Minister was of the view that the
empowerment of women was a right that had been enshrined in Ghana's
constitution which eschewed all forms of discrimination against all manner of
persons including women.     
"There is the need to eliminate all gender
stereotypes to unearth hidden potentials of women through affirmative action,
education and capacity building" she said.
The President of the Expat Professional and
Business Women's Network (EPBWN), Princess Nwakego Ibrahim-Pam has for her part
said that women need not to compromise on forgoing aspects of their lives in
order to achieve other goals.
She advised that women need to adopt the right
mentality, attitude and character which are requisite to creating success
stories out of every situation.  
"Women need not to choose. Women can have it all.
A woman can be a mother, a wife and a professional at the same time" she said.
Speaking on the topic, "Women Leaders: Maintaining a Healthy Work-Life Balance", a Nigerian Pharmacist, Idorenyin Anthony Nyong has encouraged women to consider outsourcing and prioritising engagements in order to strike a balance between life at work and home.   
By Issah Mohammed