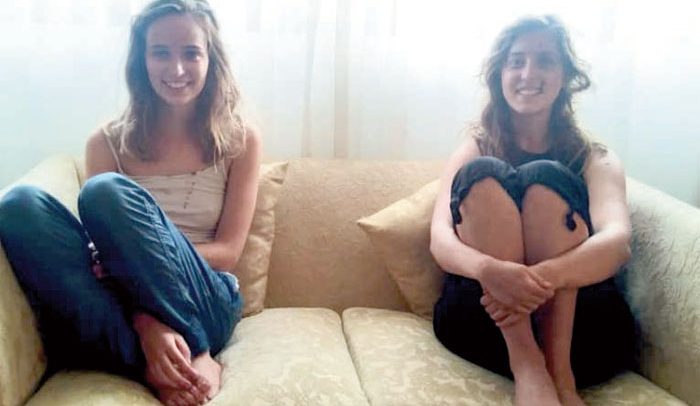 Freed Canadian Girls Back Home
Lauren Patricia Catherine Tilley and Bailey Jordan Chittey
Lauren Patricia
Catherine Tilley, 19 and her compatriot, Bailey Jordan Chittey, 20, who were
recently kidnapped in Kumasi, landed in Canada to their anxious parents and
well wishers via a private aircraft arranged by their home government.
The journey took them
through London's Heathrow after flying from Accra via British Airways. What a
relief it was for the freed ladies when they eventually landed in Rothesay and
Amherst respectively.
Social media enabled
those interested in the issue to follow the mood of the family and indeed the
freed ladies.
Bailey's mother, a
health worker with the Cumberland Health Authority, expressed her emotion
without bars. "Today we celebrate Love Wins" stood prominently in her
expression on Facebook.
Chitty's hometown was
infected with the exciting news of her rescue having become an international
affair.
The local people have
been relishing the moments as evidenced from the interview with Aaron Stubbert,
the headmaster of Amherst Regional High School, when he said, "We're happy and
overjoyed and excited and glad it turned out the way it did…"
In his excitement, Joe
van Vulpen, deputy warden of Cumberland County, explained the two words "Loves
Wins", adding "love and hope and prayers came to fruition."
Ghana was on the
spotlight for the period that they remained in captivity when security agents
and indeed Ghanaians didn't know their whereabouts. It was the first time that
the country was experiencing an international kidnap story on its soil.
Therefore, government and the security agencies were pushed to the wall.
When the Col Michael
Opoku- led operation – following accurate intelligence – made contact with the
'enemies' and cracked the conundrum successfully, there was a sigh of relief
not only in Ghana but also by Canadians who naturally showed interest in the
subject.
The grenade and quantity of ammunition found at the crime scene was enough evidence about how things could have taken a disturbing turn but for providence.
By A.R. Gomda