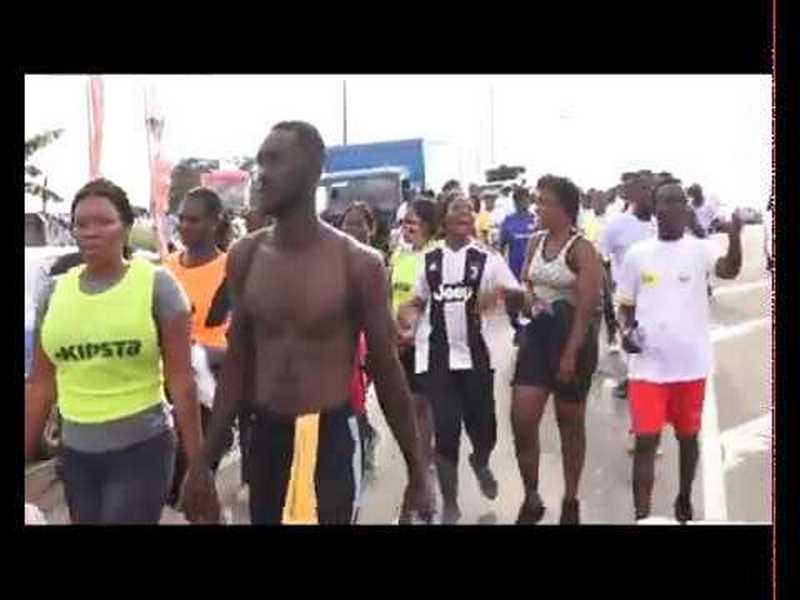 The Ghana Export Promotion Authority (GEPA) on Saturday held a health walk to mark the maiden coconut festival to be hosted in Ghana.
The health walk, which registered hundreds of attendees, saw patrons walk from Ayi-Mensah to Kitase in the Eastern Region.
ALSO READ: Audio: Textiles Workers Union exposes Education Minister
Speaking in an interview with Adom News during the walk, the Public Relations Officer for GEPA, Ruth Marfo reiterated the festival is to promote the numerous benefits of coconut.
"Before now a lot of us were just interested in the coconut water and the food but we have now realised the plant has numerous benefits left uncovered. We can earn foreign exchange through exports and the husks can also be used for the manufacturing of car seats," she said.
ALSO READ: 13 institutions to face court for non-payment of employee pensions
Ghana is set to host the first International Coconut Festival in Africa from the 24th to 26th of September 2019, an event scheduled to take place at the Accra International Conference Centre on the theme, 'Promoting Export Diversification through a Robust Ghanaian Coconut Industry.'
The festival, spearheaded by GEPA, is in collaboration with the African Coconut Group and expected to bring together coconut industry players from Africa, Canada, China and South East Asia and the Middle East.