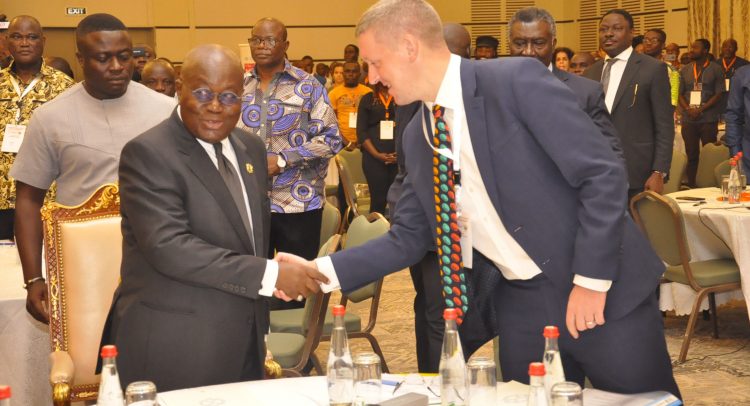 Ghana Adopts Plastic Waste Strategy
President Akufo-Addo in a handshake with Ian Walker (right), British High Commissioner to Ghana, at the forum in Accra.
The government has adopted a new wave of campaign to rid the
country of plastic waste.
Dubbed: "The Ghana National Plastics Action Partnership (GNPAP)",
the programme does not only seek to stop the growth of global plastic
pollution, but it also ensures that plastics do not find their way into the
country's marine bodies.
Ghana is the first country in Africa and second in the world to
adopt the initiative in partnership with the World Economic Forum (WEF), coming
only after Indonesia.
Speaking at the launch of the programme in Accra yesterday, President Akufo-Addo acknowledged the menace of plastic waste in all countries saying there was the need to activate partnerships and co-operation of all nations.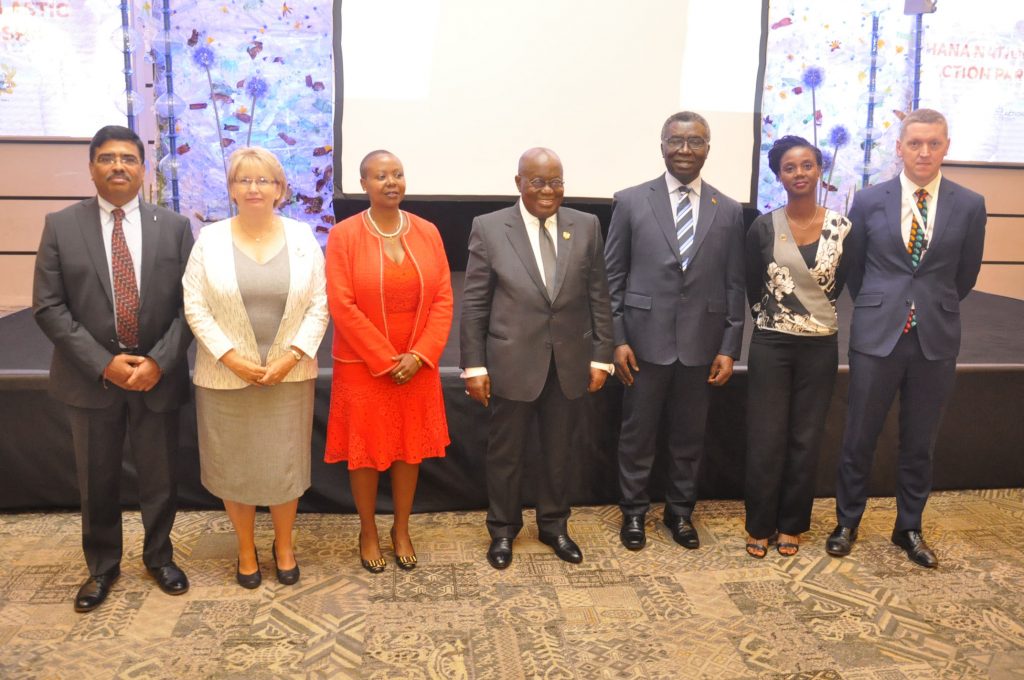 He said his government was ready to form partnership with all
stakeholders, especially private sector and academia to drive investment and
research into the area, while stressing the need for behavioural change.
The President said the Ghana Plastic Management Policy is not only
focused on how to address plastic waste, but also takes a holistic view of the
entire value chain of plastics, and seeks to achieve several objectives.
Through Ghana's partnership with the Global Plastic Action
Partnership (GPAP), President Akufo-Addo said he was confident that progress
would be fast-tracked in Ghana "towards that collective goal, which is to
achieve zero leakage of plastic waste into our oceans and waterways."
"While the eventual outcome of National Plastics Action Partnership (NPAP) will be owned by the people of Ghana, it is my expectation that its example will contribute to the resolution of this problem on the African continent, and be a shining example of the global achievements of GPAP," he added.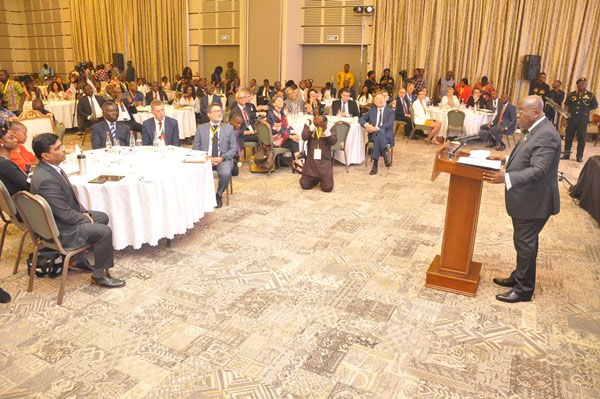 The President applauded the initiatives being taken by private
sector operators to build plastic waste recycling plants to create bio-fuels
that are being used as alternatives to fossil fuels, and produce building
blocks that are used to construct roads and pavements.
He also acknowledged the efforts being made by civil society and the media to raise awareness of efficient waste management, and existing opportunities for waste recovery in our country.
By Charles Takyi-Boadu, Presidential Correspondent