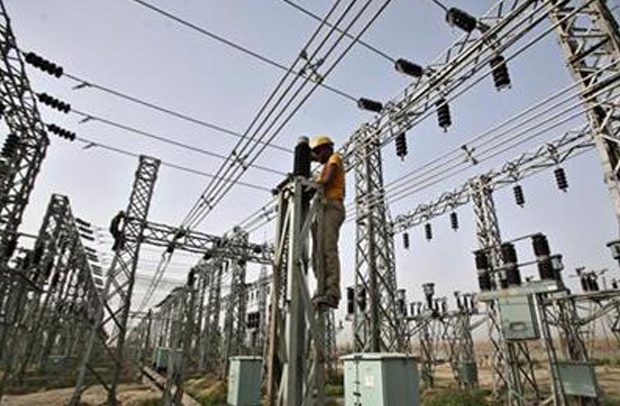 Ghana Exports Electricity To Burkina Faso
Ghana
has begun exporting electricity to neighbouring Burkina Faso.
Already,
other neighbouring countries such as Togo and Benin are importing power from
Ghana.
Vice-President
Dr. Mahamudu Bawumia who made the disclosure said, "Ongoing grid expansions
would allow further exports to other neighbouring countries in the sub-region
including those in Sahelian regions such as Niger and Mali."
Addressing
participants at the opening of the 3rd ECOWAS Sustainable Energy Forum (ESEF
2019) in Accra yesterday under the theme: "Achieving Sustainable Energy Targets
in the ECOWAS Region," the Vice-President said, "We also continue to work to
ensure that we have a robust and financially strong power sector in Ghana to
support the ECOWAS regional efforts in the long term."
Dr.
Bawumia said, "We have completed a comprehensive National Renewable Energy
Master Plan (REMP) with a comprehensive strategy for implementation. As
government, we would ensure that the plan is implemented to the letter."
He said
the Ministry of Energy was fully committed to Ghana's goal of developing and
ensuring a reliable high-quality energy service at the minimum cost to all
sectors of the economy.
He indicated
that it was being done through what he called "the careful formulation,
implementation, monitoring and evaluation of energy sector policies."
"Within
the context of our energy sector vision, the goal of the energy sector is to
make energy services universally accessible and readily available in an
environmentally friendly manner. The Renewable Energy Act 2011 (Act 832) aims
to facilitate investment in our renewable energy sector," he emphasised.
"We
are working to improve the generation mix that would contribute to the reliability
of the Ghana power system," he added.
Priority Projects
He
said they had completed a number of priority energy projects, including the
Tsatsadu Mini-hydro power project at Alavanyo-Abehenease in the Volta Region,
five island off-grid communities electrified serving over 6,000 inhabitants,
the Volta River Authority's 2.5 MW grid-connected solar PV system at Navrongo,
330kV Coastal Backbone Transmission line from Takoradi to Tema under the West
African Power Pool (WAPP) project and the Tema-Tornu (at Ghana-Togo border).
Aside
from that, he noted that the Aboadze-Prestea, Prestea-Kumasi, Kumasi-Bolgatanga
and Kpando-Kadjebi transmission line projects were at various stages of
completion.
He commended the ECOWAS Commission and the ECOWAS Centre for Renewable Energy and Energy Efficiency (ECREEE) for their leadership and commitment towards ensuring that the region attains regional energy integration on a sustainable basis.
By Charles Takyi-Boadu, Presidential Correspondent