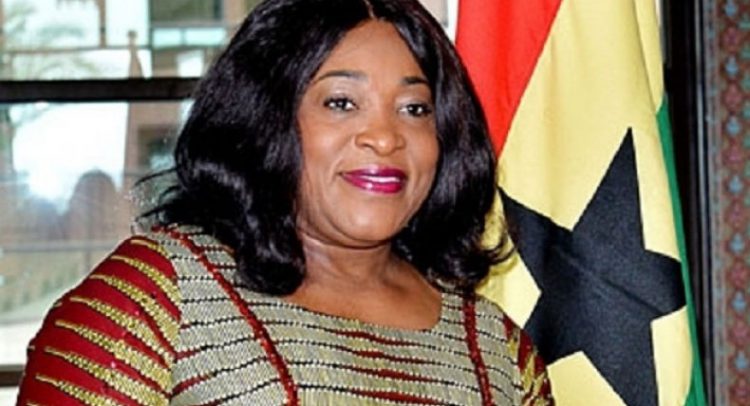 Ghana To Extend Passport Services To 12 Cities
Shirley Ayorkor Botchwey
GHANA IS planning to extend passport services to its citizens in 12 cities around the world.
Minister of Foreign Affairs and Regional Integration, Shirley Ayorkor Botchwey, made this known to the media on Wednesday, May 22, 2019, in Accra.
According to her, "in the medium term, the Ministry has earmarked Missions in the following Capitals for the extension of the biometric passport service: The Hague, Moscow, Paris, Oslo and Brussels in Europe; Beijing and Riyadh in Asia and the Middle East respectively; Addis Ababa, Rabat and Dakar in Africa; Brasilia in South America as well as Canberra in the Pacific."
In the long term, she noted, all Ghana Missions abroad would be made to process biometric passports with regional printing hubs located in various regions.
The Minister explained that the Ghanaian diaspora has not been left out in the extension of passport services.
She indicated that "six Ghana Diplomatic Missions abroad currently issue biometric passports to Ghanaians in their respective jurisdictions including countries of concurrent accreditation."
"The Missions", she noted, "are London, Berlin, Washington DC, New York, Pretoria and Abuja."
Online Applications
The Minister, however, complained of fraudulent activities in the acquisition of passports domestically.
She said "people took advantage of the shortage of forms to sell fake forms to the unsuspecting public."
To address these incidents, she indicated, "the Ministry introduced the PDF format of the form online for all applicants to download and complete."
According to her, the Ministry also made it possible for payment to be made online using mobile money and visa cards.
She added that this process has helped to eliminate middlemen who took advantage of the shortage of forms to swindle the public.
She explained that the second method of application is online, where applicants complete the passport forms and submit them online.
The challenge with this method, she said, was that the service was available only in Accra mainly due to data hosting challenges associated with internet services.
According to her, "I am happy to inform you that the Ministry has overcome these challenges and has rolled out online application facilities at three PACs – in Koforidua, Tema and VFS PACs – on experimental basis."
She added that "should we not encounter any internet challenges, the Ministry intends to roll-out online applications nationwide by the second half of the year, with the ultimate objective of phasing out the manual form of application by October this year."
The online application format, she disclosed, "has the unique advantage of allowing applicants to choose the date and time convenient for them to present themselves at the PACs for their biometrics to be captured."
BY Melvin Tarlue