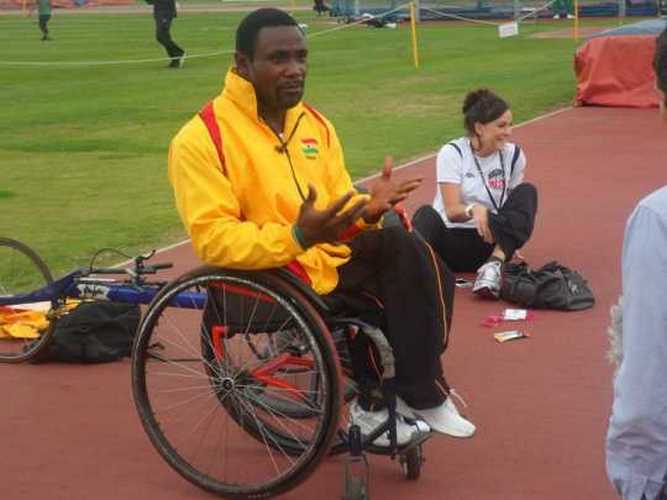 Ghanaian para-athlete, Raphael Botsyo Nkegbe, excelled at the Desert Challenge games by hitting the qualification time in 100m, with a time of 14:22sec to set a record and qualify for the Olympics Games for 4th time.
He is the first para-athlete in Ghana to qualify to the
Tokyo 2020 Paralympics games in Japan.
Botsyo made a time of 14:22, breaking his personal best
time of 14:62.
The three time Olympian qualified to the world
championship with his up and coming athlete; Maclean Atsu Dzidzienyo, who made
a time of 16:44secs in the men's T53 class.
Speaking to Asempa
Sports, the greatest para-athlete ever in Ghana described the medal he won
in Arizona – United States as a memorable one.
"It means a lot to me; I can say that this will be a
medal I can hold on for a long time in my career because, I have won so many
medals for Ghana but this is the first time I have gotten a gold medal that I
competed and beat top class athletes.
"I set an unprecedented standard time in terms of wheel
chair racing in Africa and it had gotten me a qualification to Tokyo for the 4th
time," he said.
Botsyo is currently in the United States and will arrive
in Ghana on Tuesday.
Source: Amenyoh Raphael | Asempa Sports