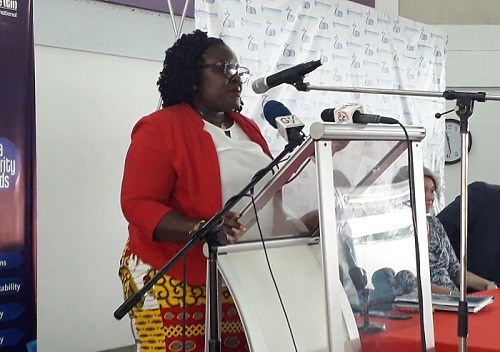 GII Launches Ghana Integrity Awards
Mrs. Linda Ofori-Kwafo
Anti-corruption body – Ghana Integrity Initiative (GII) – has launched the maiden Ghana Integrity Awards aimed at honouring public institutions and individuals who made enormous impact in the fight against corruption.
The 2019 awards
ceremony, which is to take place on December 9, 2019, would consider
nominations from the general public for prospective awardees who have made
significant impact by action, initiative or projects since 2016.
Categories of the
awards include Integrity Personality of the Year, Transparency and Social
Accountability, Policy and Administrative Reforms,
Efficient Public Service Delivery as well as Effective Enforcement Category.
Speaking at the launch which was held in Accra on Wednesday, August 14, 2019, the Executive Director of GII, Mrs. Linda Ofori-Kwafo, indicated that creating a strategic and sustainable response to fight corruption would require the adoption of non-traditional approaches such as award schemes to complement traditional approaches that mostly focus on prevention, investigation and sanction.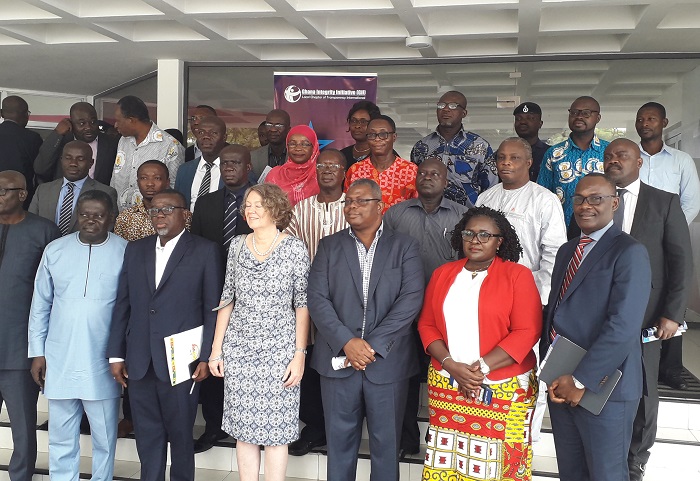 She said that awardees
tend to have positive impact on others, as they are always conscious about the
perception and views held by the public which make them continue to portray
exemplary behaviours for others to emulate.
"Winners of
integrity awards are sources of inspiration to the anti-corruption movement
because their actions echo a common message that corruption can be challenged,"
she said.
The Denmark Ambassador
to Ghana, Tove Degnbol, for her part, commended citizens who continue to
demonstrate remarkable determination to shy away from corrupt practices that
included misuse of office for personal benefit and making unlawful facilitation
payments to fast-track processes.
The Deputy
Commissioner of Commission on Human Rights and Administrative Justice (CHRAJ),
Richard Quayson, who chaired the event and launched the awards scheme, advised
organisers to remain focused, be transparent and conduct the necessary checks
before presenting awards to recipients.
He also
encouraged organisers to work hard to ensure the programme inspires the youth
and address the challenges of present and future generations.
"We must keep
politics out of the awards and the awards far away from politics. It should not
be a popularity award or award for funders. It should not be elitist as it
should reach to the public and all stakeholders," he said.
Present at the launch were the Deputy Minister of Lands and Natural Resources, Benito Owusu-Bio, together with other representatives from state agencies like Auditor Service, Economic and Organised Crime Office (EOCO) and the Legal Aid Scheme.
By Issah Mohammed