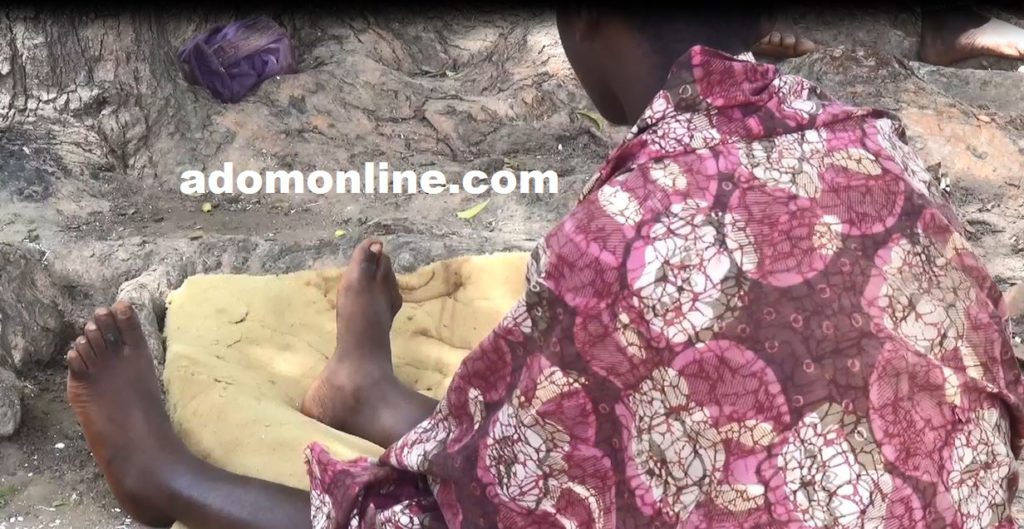 The family of the 13-year-old girl allegedly defiled by two people, including Odikro of Freso in the Bosome Freho District of Ashanti Region, says the teen's health is fast deteriorating.
Relatives of the Class Five pupil say they cannot afford treatment at the hospital as the girl continues to bleed from her genitals in addition to suffering severe abdominal pains.
With a piece of cloth around her, the teenager looked on in anguish as her mother, supported by her siblings, roast gari in two big pans. The pattern of her difficult breath could be read closely with the movement of the cloth, our reporter, Ohemeng Tawiah observed.
The family says her condition keeps worsening by the day since she suffered the ordeal allegedly in the hands of the chief and a taxi driver. She has not received further care after undergoing an examination at the Bekwai Municipal Hospital when her case was first reported.
READ ALSO: Audio: Owusu Bempah reacts to MPs call to deal with 'fake' pastors
"She still bleeds and I'm worried [because] the blood looks dark," her mother, Mary Adarkwa, said in Twi dialect.
"When I examined her private part, I realised all is not well. I get her to sit on [a bucket of] hot water repeatedly for some relief. There's a foul smell from there which makes me uncomfortable. She's too young to go through this," the 47-year-old widow continued.
Mary and her seven children depend on the benevolence of people to augment the little income she makes from doing menial jobs. That, therefore, makes it difficult for her to take the defiled girl to the hospital for treatment.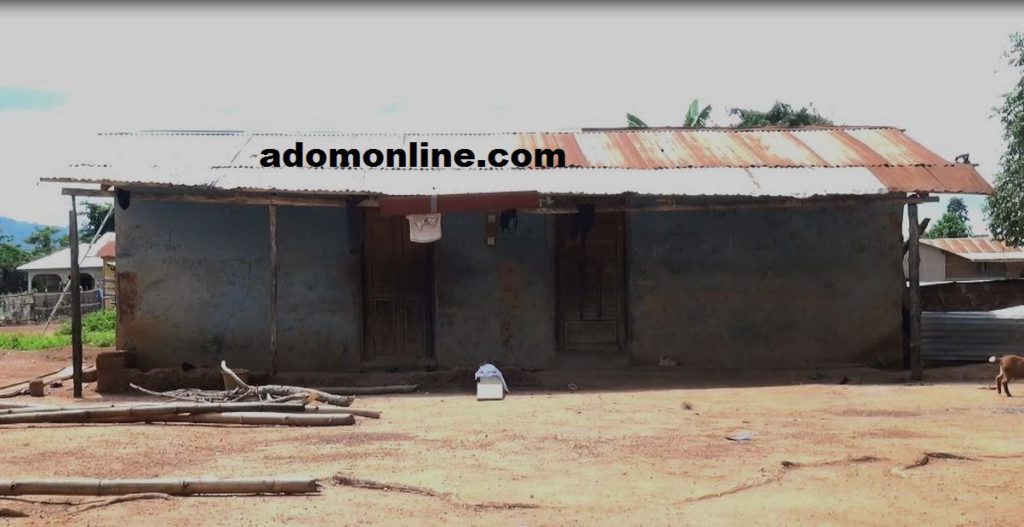 Disagreements over the victim's age
She faces the challenge of raising money for 'dental age estimation examination' to prove the girl's age which has become contentious at the Bekwai District Court.
Madam Adarkwa who broke down in tears, blames the family's predicament on the demise of her husband.
"I have nobody to support me; my husband is dead, leaving me with the kids. I fetch and sell dry bamboo sticks for a living. When I get orders, I can make 80 Ghana cedis in two days. Unfortunately, I make losses when I invest in the pomade business," she revealed.
Meanwhile, police at Bekwai continue the search for the second suspect, identified as 'Kofi Inspector' who is at large.
The Freso Odikro (chief) has, however, been granted bail by the Bekwai Circuit Court.
Source: Ghana/Nhyira FM/Ohemeng Tawiah/ohemengtawiah@gmail.com