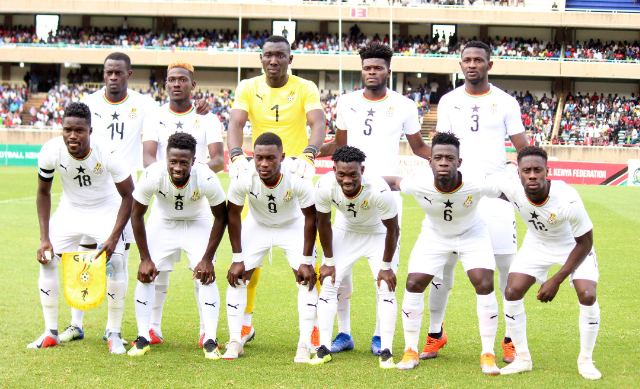 Dr Mavis Asare,
a psychologist and lecturer has said it is not advisable to allow sexual partners
of athletes to be at camping base during tournaments.
Some pundits and soccer fans have argued that wives and girlfriends of Black Stars players should be allowed in camp to boost the morale of the players to win the Africa Cup of Nations trophy.
Addressing the
issue, Dr Asare noted that there is no problem if women are allowed at the
camping base of a team, but the challenge is the players may not be able to abstain
from sex.
Speaking to Mavis Amanor (Fire Lady) on Asempa FM's Ladies Time show, she said such a practice might distract the attention of the players from the main duties they are to perform in the field of play.
"Sexual intercourse
involves much energy; that is why during on-season, sports persons are not
allowed to touch women. When they are allowed to bring their partners to camp,
they might not be able to control their feelings, when there is an intercourse
the energy level of the player decreases," she said.
"Some partners
also don't understand the meaning of training, so while the player is on the
field busily training, they will also be waiting to hang-out with them.
"As an athlete, you don't drink alcohol during games, it has an influence on the mind. When they [athletes] are in camp alone, they don't drink because they don't get the chance to go out but when their partners are with them in camp, they will try to let them go out.
"Also, instead
of the athlete watching previous games during the night to correct his mistakes
and learn different tactics, when his partner is with him, they might prefer to
chat instead," she added.
In 2014 during
the World Cup in Brazil, technical coordinator of the Black Stars, Stephen
Appiah, suggested that wives and girlfriends of the national team players
should be allowed to be in camp with the players.
Source: Adomonline | Amenyoh Raphael |
Asempa Sports