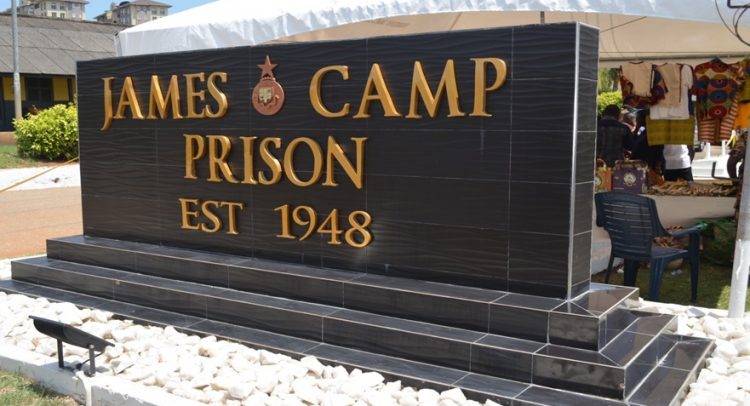 James Camp Prison Gets What A World! Sachet Water Factory
Management of the James Camp Prison has commissioned a sachet
and bottled water factory on the premises of the facility in Accra.
Christened 'Campers
Natural Mineral Water', the initiative forms part of efforts to project the
commercial potential of the service to the general public and position it as a
strategic partner and candidate for government's flagship programme, 'One District, One Factory (1D1F)'.
At a ceremony held on Friday, September 27, under the theme: 'James Camp Prison In Collaboration With
Private Stakeholders, Setting The Tone For 1D1F: The Ghana Prisons Service
Perspective For Sustainable Skills Development And Entrepreneurial Training For
Inmates; And Projecting The Commercial Potentials Of The Service,' Acting
Regional Commander of the service, DDP Patience Baffoe Bonnie, stated that the
project was "borne out of the station's objective to transform the James Camp
Prison into the industrial hub of the Ghana Prison Service".
"Our vision is to make 'Campers Water' the preferred drinking
water in every school, home, and hospital and beyond, if given the needed
support under 1D1F," she stressed.
Special Guest of Honour, Carlos Kingsley Ahenkorah, Deputy
Minister of Trade and Industry, commended management of the James Camp Prison
and stakeholders for coming up with such a laudable initiative and stressed the
need for Ghana to industrialize its economy.
"We will go nowhere if we don't industrialize. Industrialization
is the only way a country must go".
He urged the service and its stakeholders to formally enroll
under the 1D1F programme with government so they can enjoy some wonderful
incentives.
Mr. Ahekorah also added that it is important that Ghanaians
love and patronize made-in-Ghana goods, as this would greatly boost the economy
of the country.
"Let's enjoy what we produce as
a country. Let us have that feel – that affinity to what we have as a country,"
he charged.
Director General of the Ghana Prisons Service, Patrick Darko
Missah, noted that the objectives of the project is to among other things,
build a sustainable training programme for officers and inmates to learn how to
operate the machinery and equipment used in the production process; create
public awareness on what the service, in collaboration with the private sector,
can achieve and develop and sustain a vibrant market for all prison product
lines as well as generate income for the service to supplement government's
efforts in the upkeep of prison inmates.
"The intention of the Ghana Prisons Service is to take
advantage of the favourable business environment to enhance its income
generating activities as a result of abundant labour, fertile land suitable for
commercial agriculture and extensive land space for the establishment of modern
industries and facilities", he added.
By Nii Adjei Mensahfio