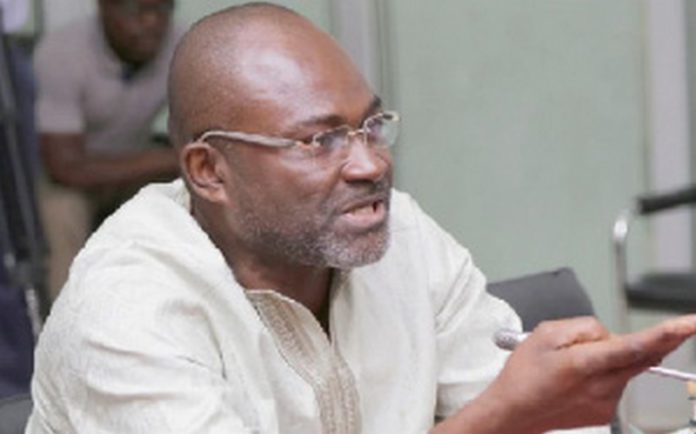 Member of Parliament (MP) for Assin Central, Kennedy Ohene Agyapong, has called for the detention of the former Second Deputy Governor of the Bank of Ghana (BoG) Dr Johnson Asiamah.
According to Mr Agyapong, he cannot fathom how Dr Asiamah could accumulate some huge amount of money to purchase a house worth about $1.5 million at Chains Homes in Airport Valley.
"Dr Asiamah has to be arrested. He is not a businessman like us, so how much is his salary to enable him to purchase a house that is estimated to be about 1.5 million dollars. They will come after them.
"It amazes me when I hear people like Asiamah tagging New Patriotic Party (NPP) as corrupt government, the kind of mess the National Democratic Congress created before leaving power is horrible, they don't have the right to condemn the NPP's good work," Mr Agyapong said this on Net2 TV.
Mr Agyapong, a "faithful" member of the ruling NPP said if Dr Asiamah dares to critique the NPP or respond to the allegations leveled against him, more corrupt hidden information will be dropped about him.
Recently, the former-deputy Governor of BoG, Dr Asiamah heavily criticised the current leadership of the BoG for their modus operandi in the banking sector cleanup.
Dr Asiamah had alleged that under the erstwhile John Dramani Mahama administration, the BoG was to embark on a similar clean-up exercise which would have cost the country far less than the current exercise did.
But, the BoG rubbished the claims insisting there is no evidence or record to the effect that the Mahama-led administration intended embarking on a clean-up exercise of any sort.
In 2016, Dr Asiamah was appointed as the Second Deputy Governor at BoG by former President John Dramani Mahama.
Source: www.ghanaweb.com