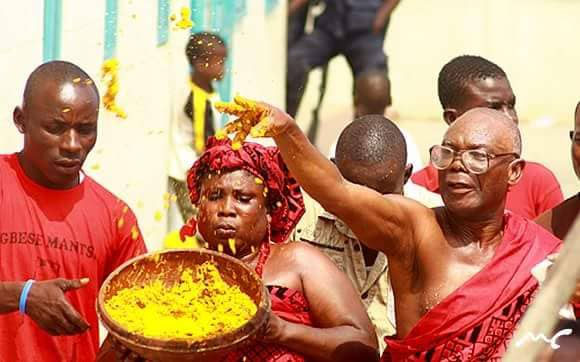 Korley Klottey Assembly Urges Peaceful Homowo
The Korley Klottey Municipal Assembly (KoKMA) has called for a peaceful Homowo celebration.
In a statement signed by its Head of Public Relations, Nii Ofori Quaye, the Assembly expressed its displeasure at the violence that has characterised the performance of rituals and preparations towards the celebration of the Osu Homowo festivities.
According to the statement, this year was no exception and, without any reservation, the Assembly condemn in no uncertain terms the eruption of violence and other acts of disturbances recently in the Osu township during the performance of the ritual feast for the Osu deities.
The resultant tension in the community, it stated, culminated in the deployment of security personnel by the Municipal Security Council of the Assembly.
The Assembly, it said, applauded the security agencies over their swift intervention which, to a large extent, averted any clash as they were on standby throughout the town procession activities till that evening when the ceremony came to an end.
"That notwithstanding, the Assembly wish to reiterate its resolve, as always, to maintain its neutral stance in an effort to broker peace between the factions in the run-up to the celebration of the Homowo festival and after the climax," it added.
It said "the general public is assured that the security agencies will be placed on high alert during the Homowo festivities to arrest perpetrators of violence and organised crime."
BY Melvin Tarlue