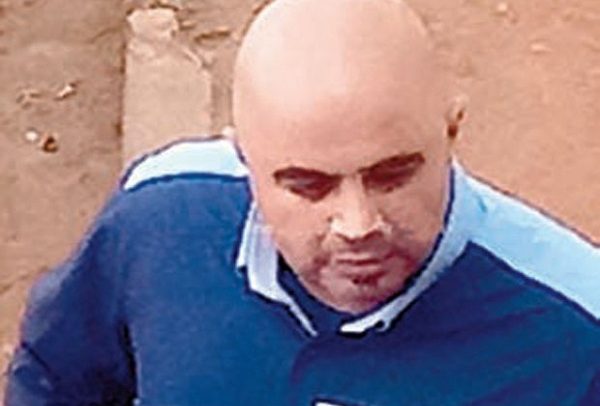 Lebanese Rape Suspect's Trial Takes Off
Rabih Haddad
An Accra High Court has empanelled a seven-member jury for the trial
of a Lebanese businessman, Rabih Haddad, who allegedly raped his 19-year-old
house-help in Accra.
The accused person was arrested on December 3, 2017 after a
complaint was lodged at the Domestic Violence and Victims Support Unit (DOVVSU)
and the Airport Police Station for allegedly raping the house help.
He was said to have insisted on having sex with the house-help who continuously
rejected his sexual advances towards her.
On February 6, 2019, he was committed by an Accra Magistrate court
presided over by Arit Nsemo to stand trial at an Accra High Court.
The Magistrate Court held that the suspect has a case to answer.
The case, which is before the Accra High Court (Criminal Division)
presided over Justice George Buadi, is set to take its course after the court
yesterday empanelled the jury to hear the matter.
Rabih Haddad, whose lawyer was not in court, did not object to the jurors
called to join the panel.
Victoria Asieduwaa, a senior state attorney, told the court that the
Office of the Attorney General had filed all documents it intends to rely and was
ready to proceed with the trial.
She told the court that they filed the documents on May 24 and were
ready to begin the first witness to court.
The judge, however, adjourned the matter to June 10 since the lawyer
for the accused was not in court.
The judge told the accused to inform his lawyer that he would like
to conclude the matter by the end of this legal year on July 31.
Magistrate Court conducted the preliminary trial from December 2017 to
determine whether he had a case to answer at the high court.
After the investigations, the Office of the Attorney General advised
that the accused should be charged with the offense of rape.
According to the AG, the laboratory report obtained from the Police
Hospital dated December 3, 2017 had indicated that sperms had been found on the
girl.
But another vaginal swab taken days after the case was reported
tested negative to human semen and based on the DNA analysis, the victim was
the sole contributor/source of the DNA profile generated from the exhibit.
The court heard that during investigation in the house of the
accused, the victim pointed to the spot where the sexual assault took place and
gave a vivid account of what happened.
The victim reportedly told investigators that the accused on all
occasions asked for coffee and when she presented it, he usually asked for sex.
She told the court that she was subjected to severe beatings by the accused for refusing to have sex with him.
By Gibril Abdul Razak