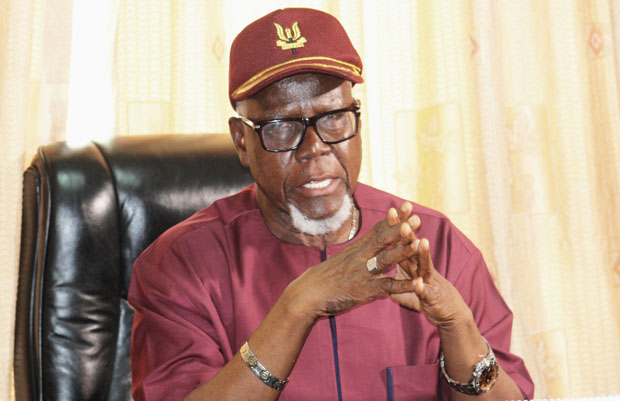 Minister Resigns Over Bribery Scandal
Rockson Ayine Bukari
MINISTER OF State at the Office of the President, Rockson Ayine Bukari, has resigned after an alleged phone conversation in which he allegedly attempted to bribe a journalist started circulating in the media.
Mr. Bukari who submitted his letter of resignation to the president today, Monday 29th April, said he "had taken note of the tape circulating in the media," and had therefore taken the decision to resign, "in order not to allow the tape to disrupt the focus of government in delivering on its mandate."
He further noted that he resigned "as a matter of principle, having exercise judgment contrary to what I have known you (President Akufo-Addo) to stand for and require of your servants in running this country."
Mr. Bukari, former Upper East Regional Minster, was heard in the recorded tape asking Starr FM's Upper East correspondent, Edward Adeti not to publish the story about officials of Shaanxi mining visiting a judge at his resident over a matter that involved the company and another firm, Cassius Mining Limited.
He was heard assuring the journalist that he (judge) "them get something for you, I beg you."
But trying to clarifying the issue Mr. Bukari in a statement released by his office did not contest the content of the recorded conversation between him and Adeti, but said the "fact though is that the conversation lasted more than the 4 minutes 22 seconds."
He said based on the relationship he had with Edeti, he made an intervention when his attention was brought to an alleged confrontation over Edeti's alleged enquiry about documents allegedly handed to Justice Jacob Boon (Justice of the High Court, Bolgatanga) by a party to a suit involving two mining companies, Shaanxi Mining Ghana Limited and Cassius Mining Limited.
"He had been informed that Edeti sought to raise questions why the documents were not delivered in open court as he threatened a publication of an attempt to corrupt justice as he had been told by the other party that sponsored him.
The Minister's intervention was therefore to corroborate and caution his young friend against hurting the reputation of a judge unfairly and without proper basis," the statement said.
The statement however raises concerns over the omission of parts of the tape which included comments and responses by Edeti's that managers of Shaanxi had "hard hands".
It said the Minister did not bother to know much about the demands of Edeti but only assured that he would inform those who sought his intervention to consider getting managers of Shaanxi to give him whatever Edeti claimed was denied him for previous work.
"The Minister, in fact, advised his young friend against bribe-taking (as heard on this tape) and that was consistent with what he is publicly known to do, fight corruption in public office.
For the avoidance of doubt, the Minister's approach by way of pleading with Edeti is typical with his peace-making intervention approach to situations, and in this case, sought to avoid what he was informed was a misjudgment sought to be projected to hurt the reputation of a retiring judge in the region he had superintended as minister," it added.
But the statement insisted that the matter had nothing to do with Government and the Minister is unaware, and the unfortunate publication did not also show that Shaanxi committed any illegality or that justice was compromised in the matter.
A press release from the presidency signed by director of communications, Eugene Arhin said the President had accepted the resignation and wished him well.
By Jamila Akweley Okertchiri