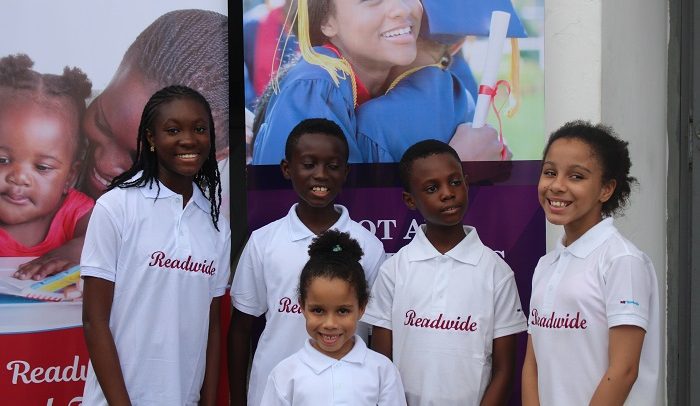 MountCrest, Readwide Encourage Reading Culture
Some of the Readwide ambassadors
MountCrest University has teamed up with Readwide
Limited, book publishers and distributors, to roll out a campaign dubbed 'Read
for Life" to challenge Ghanaians to read more.
The campaign, which runs on the slogan "Get caught reading",
has been officially launched at the Wesley Girls' High School in Cape Coast.
Among other things, the programme aims at encouraging every child in Ghana to
build his or her own personal library of at least 20 books by the end of the
year 2020.
Young people who do not have access to books would be
given some books to instill in them a strong reading culture under a special
initiative known as the "Library2020 Project".
Schools, parents, the government, the media and the
private sector are expected to fully support the "Read for Life" campaign and
the Library2020 Project.
Each month, selected books would be announced for the
reading pleasure of patrons of the "Read for Life Campaign" and a competition
would be held to pick the best readers for special awards.
Two books – "Changes" and "Miss John" have been
selected for the month of June and readers are encouraged to take photographs
of themselves reading and then post the pictures on social media under the hashtag
– "#Get Caught Reading" – to create more excitement around the programme. The
campaign would be activated in various parts of the country in the coming
months.
Olivia and Zara Horsham have been appointed Readwide
Junior Ambassadors. The other junior ambassadors are siblings – Nana Yaa, Nana
Kwaku and Nana Bonsu Agyeman.
Three outgoing executive members of the Readwide clubs
in Holy Child and Wesley Girls were also selected as Readwide Ambassadors. They
are Georgette Nana Yaa Tedeku, outgoing president of Readwide, Wesley Girls'
High School; Tristen Kotey, outgoing president of Readwide, Holy Child School
and Maretta Ato-Sam, outgoing vice-president of Readwide, Holy Child
School. 
Mrs Irene Ansa-Asare Horsham, Director, Readwide Limited, who launched the campaign called on all Ghanaians to support the crusade to promote positive reading habits among the citizenry, pointing out that, "We will not succeed in this drive unless we all get involved."