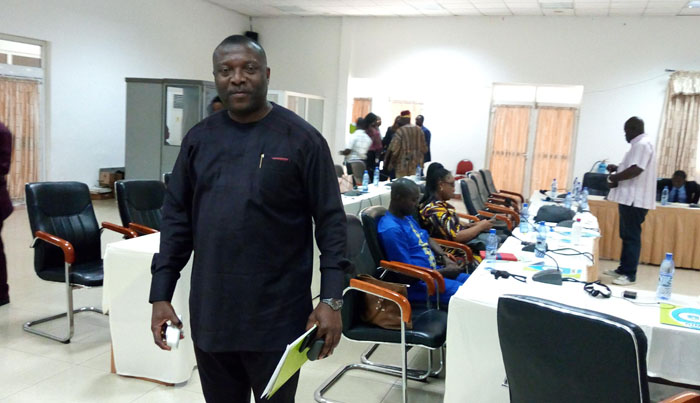 MPs Sharpen Presentation Skills
Fredrick Opare-Ansah in pose after the forum
The Centre for Learning on Evaluation and Results (CLEAR) of the
Ghana Institute of Management and Public Administration (GIMPA), in
collaboration with the World Bank, has organized a three-day workshop training
programme for the legislators from Ghana and ECOWAS in Accra.
The three-day workshop is meant to equip the MPs and supporting
staff of parliament with the requisite skills to effectively discharge their
duties.
They focused on data collection, data analysis, monitoring, evaluation,
contributions on the floor of Parliament, among others.
Explaining the rationale behind the workshop, the MP for Suhum
Constituency, Fredrick Opare-Ansah, said "GIMPA is educating us on how we can
generate data and information which will be used as evidence which will enable us
to support the executive properly."
Mr. Opare-Ansah, who is also an ECOWAS MP, said the Majority in Parliament
does not rubber-stamp bills from the Executive, saying that every issue is
scrutinized carefully before decisions are taken.
"In the case of the RTI Bill, which was recently passed, you would
realize that there was pressure on the house to pass it quickly but as a member
of the Majority in Parliament, I called for its delay. I thought it wise that
when the implementation is delayed it will help and later parliamentarians
agreed to my suggestion, and we were able to do what was
needed," he disclosed.
He stressed the need for parliamentarians to strengthen their oversight responsibility over the Executive to ensure effect governance in the country.
By Daniel Bampoe