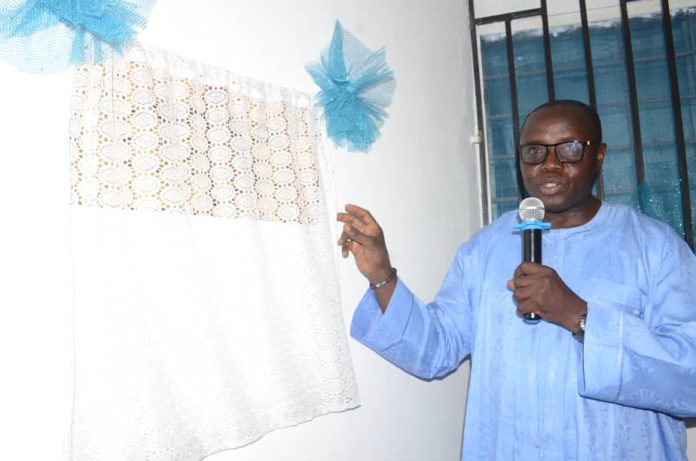 A Non-Governmental Organisation (NGO) "Susanna Appiah- Pippim Memorial Training Centre," has officially opened at Kibi in the Eastern region.
It was established on 21st February, 2019 by Dr. James Akwa Appiah-Pippim, Mrs. Sandra Amonoo-Neizer, Mrs. Sonia Sussie Nartey and the Agona Abusua of Kyebi under the auspices of Okyenhene, Osagyefo Amoatia Ofori Panin II.
The Susanna Appiah-Pippim Memorial Training Centre is a Fashion Institution aimed at empowering brilliant and needy youth within the community and beyond, as well as them to turn their talents into livelihoods through acquired entrepreneurial skills.
The Centre is in memory of the late Mrs Susanna Adwoa Frempomaa Appiah-Pippim, to reflect her empathy for people experiencing any kind of hardship.
As a visionary entrepreneur, She ensured that she kept herself busy to support the needy till late in her life. She always emphasized the importance of education, a virtue she passed on to her children and through the newly established training centre, passing it on to the youth as part of her legacy.
According to managers of the centre beneficiaries of this free vocational program will be required to pass a qualifying entrance examination which will comprise of an aptitude test including basic Mathematics and English.
The successful candidates will later be interviewed. The number to be admitted each year will be based on merit and availability of space.
The Institute provides two training programs, designated as Category A and Category B. The course content for Category A, a two-year program, comprises:
Mathematics
Integrated Science
English Language
Social Studies
Entrepreneurship
Trade Theory and Practical Participants will obtain a National Vocational Training Institute (NVTI) certificate or its equivalent after successful completion of the training program under Category A, which is a prerequisite to enter any technical university. Students who excel and desire to continue to the university will obtain some assistance based on merit from the Susanna Adwoa Frempomaa Appiah-Pippim Foundation.
The course content for Category B which is essentially a practical program, comprises:
Trade practical
Entrepreneurship
English (optional)
Mathematics (optional)
After
successfully completing the practical program, participants will be required to
sit for the NVTI practical examination to obtain NVTI Certificate I and II
Proficiency.
The
entrepreneurship component of the course is to equip trainees to establish and
successfully manage their own businesses after training.
Students
who excel and desire to start their own fashion business will obtain assistance
based on merit from the Susanna Adwoa Frempomaa Appiah-Pippim Foundation.