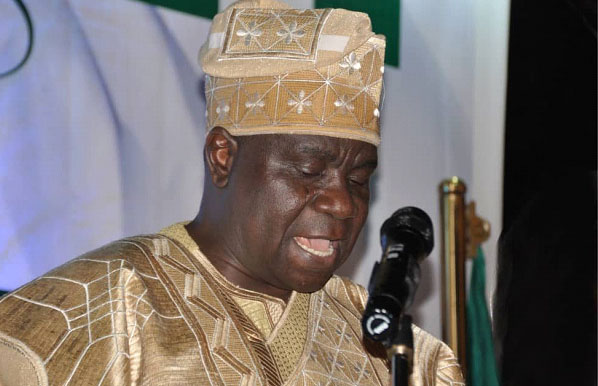 Nigerian Envoy Berates 'Xenophobic Reportage'
Micheal Olufemi Abikoye
The Nigerian High Commissioner to Ghana Ambassador Michael Olufemi Abikoye has taken exception to what he describes the xenophobic reportage about crimes committed by Nigerians in Ghana.
The High Commission in a
statement said "xenophobic tendencies" had the potential to mar Ghana-Nigeria relations.
The mission referred to the manner in which the two Canadians were handled in
the media in the face of the alleged Nigerian nationals implicated in the case.
The involvement of
Nigerians in high profile crimes in recent times is viewed as causing some
resentment for Nigerians in Ghana.
"The Ghanaian Press,
both print and electronic as well as social media seems to have enjoyed a field
day in demonising Nigeria which for all intent and purposes, is seen as a
fraternal brother to Ghana," the statement notes.
The High Commission
maintains that this line of reportage "has caused untold pains and agony as
well as apprehension" to Nigerians in Ghana.
This has compelled it to
"appeal to local traditional media and social media to be highly circumspect in
such reportage."
"The ongoing media trial
of criminals which was now being turned into a media trial of Nigeria as a
country, calls for moderation on the part of media practitioners in Ghana."
An Association of
Nigerians in Ghana also criticized the consistent singling out of Nigerians in
criminal activities.
The association said the
behaviour of the few Nigerians did not call for stereotyping of all Nigerian
nationals.
Ogbonna Keyse,
spokesperson for Nigerians in Diaspora said on CitiFM: "We are sad
and worried because we know that the majority of us are not like that.
Nigerians are not criminals. Nigerians are not kidnappers.  Nigerians are
not murderers. Nigerians are good people, hardworking people."
This is not the first time that a Nigerian envoy is asking for moderation in the management of news stories involving Nigerians. The previous Nigerian envoy to Ghana Musiliu Obanikoro when he was his country's high commissioner here in Ghana had cause to complain on similar lines.