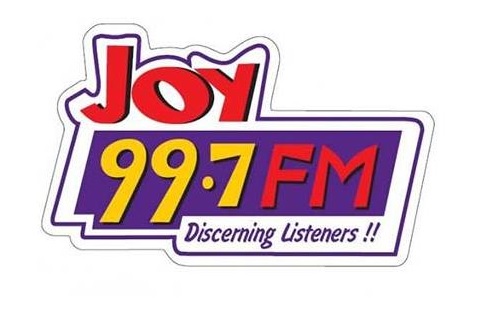 NMC Faults Multimedia In Militia Documentary
The National Media Commission (NMC) has described a documentary by Multimedia on the training of a supposed 'militia' at the Osu Castle as "misleading and a misrepresentation."
According to the Commission, the decision by the Joy News to a photograph from a BBC report on an attack on the Nigeria Senate to promote the documentary fell below journalistic ethical standards as they failed to appropriately relate the photo to the documentary.
The Commission in its ruling deplored the media organisation for associating President Nana Akufo-Addo with the De-Eye group as "unfair especially when the Multimedia Group later publicly apologized to the President."
Again, the Commission held that Multimedia's inclusion of shots from the Ayawaso West Wuogon violence and an attack on the Ashanti Regional Security Coordinator "were at variance with the activities of De-Eye Group as captured at the Castle."
Documentary
Multimedia and its reporterMannaseh Azure earlier this year filmed a documentary alleging the training of a supposed 'militia' at the Osu Castle.
The documentary, which was aired on Joy News and other affiliates of Multimedia alleged that De-Eye Group is affiliated to the ruling New Patriotic Party (NPP) government.
It claimed the De-Eye Group was training vigilantes at the Osu Castle, former seat of government in Accra.
Both the De-Eye and government denied the allegations on the training of vigilantes, and De Eye group has even filed a suit against the private media network and its reporter.
Complaint
The Minister of Information, Kojo Oppong Nkrumah on March 13 filed a complaint on behalf of government against Multimedia Group before the NMC that the documentary had made certain claims which could not be supported by the fact adduced.
Government in its complaint had urged the NMC to investigate the matter and direct a retraction and apology as well as any other appropriate sanctions if the private media organization is found to have erred.
Mr. Oppong-Nkrumah reiterated during the hearing that "the documentary did not contain any material fact and was full of exaggeration to cause sensationalism."
Defense
Multimedia in their defense reiterated that the documentary was factual, arguing that they offered government "more than enough opportunity to explain issues which were rebuffed and that there were evidence to suggest the Castle was a security zone."
Ruling
The commission chaired by Yaw Boadu-Ayeboah after hearing arguments from both parties held that the documentary flouted the ethical standards as set out by the Ghana Journalists Association (GJA) with respect to the use of photographs which do not depict a story.
The commission found that "there was no predisposition to violence in the documentary. Therefore, the association of the De-Eye Group with the Ayawaso West Wuogn violence and the BBC story from Nigeria were sensational."
The Commission also held that whereas it finds the presence of De-Eye Group at the Castle problematic and unacceptable, the group did not manifest any violent conduct to be described as a militia or vigilante group from the documentary as the people of Ghana have come to identify such groups."
BY Gibril Abdul Razak