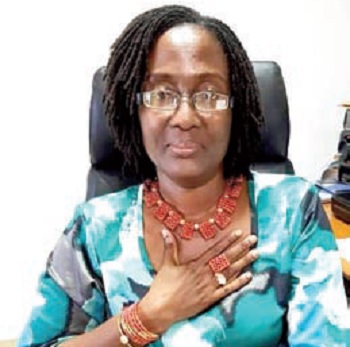 No Sperm Found On Murdered GPHA Official
Josephine Asante
The
Ghana Police Hospital, which conducted a pathological analysis, found no sperms
on the former Public Affairs and Marketing Manager of the Ghana Ports and
Harbours Authority (GPHA), Josephine Asante, who was murdered at her residence at
Mataheko, near Tema.
The
autopsy and medical report, which was sighted by DAILY GUIDE, read in
part: "No spermatozoa seen."
Additionally,
it revealed that "general laboratory assessment of high vaginal swab was
negative for spermatozoa."
The
toxicology analysis performed on the body revealed that "peripheral blood and
urine, which were tested for alcohol, common poison and common drugs, were
negative." 
The
examination was requested by the Criminal Investigations Department (CID) of
the Ghana Police Service on January 13, 2019, which suspected that assailants
raped the woman before killing her.
However,
the autopsy conducted by the hospital on January 24, 2019, and endorsed by
Chief Superintendent Osei Owusu-Afriyie, a pathologist, ruled
out sexual intercourse.
The
report stated the cause of death as asphyxia (i.e. strangulation by the
suspects) and this brings to rest the controversy over whether the deceased was
sexually assaulted by the assailants.
Prior
to the release of the latest report, the Tema Regional Police Command was of
the view that there were sperms on the pelvic region of the former top GPHA
official.
Assistant
Commissioner of Police (ACP) David Eklu, Director of Public Affairs of the Ghana
Police Service, stated that the police did not find anything to suggest that
the deceased was sexually assaulted.
"The
forensic examination we conducted indicated that the lady was not raped unlike
what is in the media. There was no sexual assault on the lady, and we can
confirm that. We are looking at other possibilities in terms of the
investigations we are conducting," he said.
On
January 13, 2019, the deceased was found dead on Sunday dawn at her residence
at the Emef Estates at Mataheko in the Ningo-Prampram District of the Greater Accra
Region.
The
49-year-old woman was said to be living in the house with her son and houseboy
at the time of the incident.
Information
gathered by DAILY GUIDE from a source close to the deceased and police said
on Saturday, January 12, 2019, Josephine attended GPHA Senior Staff party of
the authority. She returned home at about 1:30 am on Sunday.
The assailants, after the incident, locked her in the bedroom and threw the keys on the compound.
From Vincent Kubi, Tema