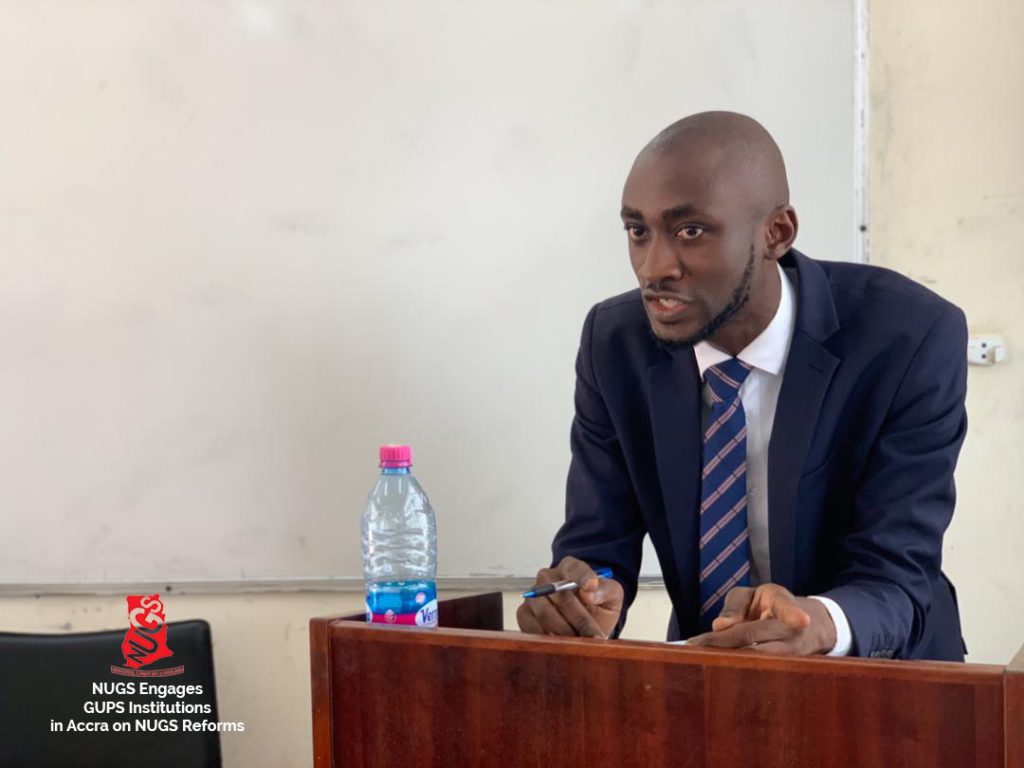 The National Union of Ghana Students (NUGS) on Saturday, June 1, 2019 interacted with member institutions of the Ghana Union of Professional Students (GUPS) in the Greater Accra region on their inputs towards a reformation agenda to revive the spirit of quality activism at NUGS and GUPS which will improve the state of how the unions in the country are being organised.
The meeting, which took place at the University of Professional Studies, brought together student leaders from Wisconsin University College, University of Professional Studies, Africa University College of Communications and the the Ghana Institute of Journalism.
The others were the Ghana Institute of Languages, Jayee University College, Knustford University, University College of Communications, Accra Campus and the National Film and Television Institute who discussed the challenges at the student front and what could be done to resolve them for the next generation.
Student leaders showed appreciation for the GUPS Consultative Forum organised by Mr Justice Aboagye Sarpong and appreciated his contribution in bringing GUPS closer to NUGS.
The students also congratulated the Tinkaro Asare Osei-led administration on its work in reviving the spirit of NUGS.
According to the organisers, NUGS, in the coming days, will be organising such consultative fora across the regions for engagements to garner input on how to reform the student movements in Ghana to better align them with prevailing student needs.
Source: Adomonline.com