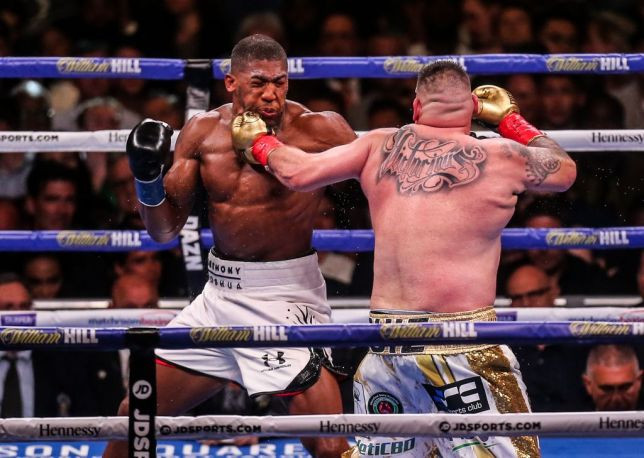 Andy Ruiz Jr has lost some weight for his December rematch with Anthony Joshua.
At the weigh-in, Joshua's fans chanted 'you fat b*****d' at Ruiz Jr, but he silenced them by taking the unbeaten Brit's WBA, IBF and WBO heavyweight belts with a TKO in round seven.
Prior to the first fight, the Mexican-American was unfancied and a strong underdog, mainly due to his portly physique and love of the chocolate bar Snickers, which he is known to consume while training for a fight.
Ruiz, a rotundfighter, posted a new picture on Instagram stating to Joshua that he will be lighter, faster and more powerful and Deontay Wilder, who is preparing to face Luiz Ortiz, had praised Ruiz saying he feels he will win again.
Ruiz Jr, who weighed in at 268lbs (19st 2lbs) looked noticeably slimmer and insists he does want to make some changes before the pair clash in Saudi Arabia.
Source: talksports.com